Homeland Season 4 returns with an all new episode today, 16th November at 9 pm ET/PT on Showtime.
Episode 8 is titled Halfway To A Donut, where Carrie Mathison (Claire Danes) is back on terrorist Haissam Haqqani's (Numan Acar) trail.
The official synopsis released by Showtime teases that it will be Carrie who organises a "last-ditch operation" to save her longtime mentor and the former director of the CIA, Saul Berenson (Mandy Patinkin), from Haqqani's grasp. Her boss, CIA director Andrew Lockhart (Tracy Letts) and US Ambassador Martha Boyd (Laila Robbins) will reportedly stay on the sidelines to distract Pakistani intelligence.
Click here to watch the episode online and click here to visit Homeland's official page on the Showtime website.
Last week's episode ended with a pleasant surprise for all of Homeland fans.
In episode 7, the series bought back Nicholas Brody (Damian Lewis) who died in a public execution last season.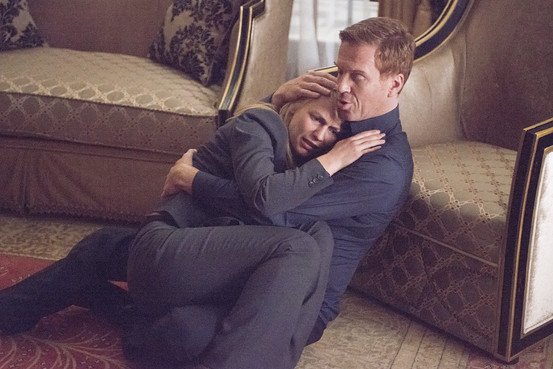 But he was not real. The Pakistani ambassador's husband Dennis Boyd (Mark Moses) switched Carrie's drugs that help her contain her bipolar disorder. This caused Carrie to spiral into a state where reality and fantasy blurs, culminating in her thinking she is reuniting with Brody after she gets arrested.
"[Carrie's] culpability in terms of what happened last year is the thing that she hasn't really come to terms with," showrunner Alex Gansa told Zap2it before the Season 4 premiere.
"I mean, she sent the man she loved to his death essentially, and sent him on a mission from which he probably wouldn't return. If she really looks herself squarely in the mirror, she would understand that she was fairly complicit in what happened to him."
The question remains if Brody will re-appear in the next episode.
Also, Tvline reported that the show recently shot an elaborate funeral sequence at a chapel in Cape Town presumably to air in the season finale.
"I have my theories about the identity of the dearly departed, but I'm more interested in who you think it is" said the report.