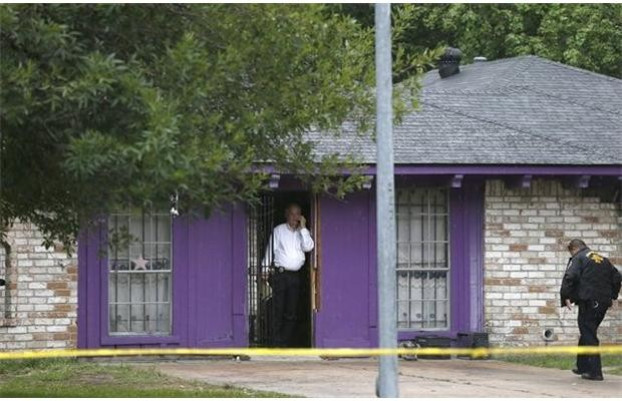 Four homeless men have been rescued from captivity after being held in the dungeon of a deserted house in Houston, Texas, for at least 10 years, police said.
Residents confiscated their Social Security payments, according to local media reports. Police said the four - aged 79, 54, 74 and 65 - may have been held against his will.
The men were unable to walk, and were taken to a hospital to be treated for malnutrition.
"One of them seemed to think he was picked up off the street and brought here," said Sgt JW McCoy. "In exchange for beer and cigarettes and a place to stay, he had to turn over his Social Security check."
Three of the four men had mental disabilities. Police described them as "witnesses", local media reported.
A mother, son, daughter and granddaughter all lived in the one-storey house, said a neighbour. One person was arrested and taken into custody, said police.
Sgt Steve Murdock said conditions in the home were "deplorable". Some of the men slept on the floor, he said.
"They were prisoners in that house. What the men initially told us was they were lured there with the promise of cigarettes and food," Silva said.
"They were apparently given scraps to eat. Very little food was being provided to them. Whether it goes into years or not is unknown."
The case came to light after a emergency caller said three or four people were being held against their will.
Alberta Ewing said she was visiting her brother when she saw police arriving. Minutes later, she saw three men, whom she described as skinny, sickly and in need of medical care, leaving the building.
"What I saw this morning, oh my God," she said. "No one walked out. They all came out on a stretcher."