Homosexuals in Nigeria face anti-gay Gambian President Yahya Jammeh being offered asylum
IBTimes UK interviews leading activist Bisi Alimi on asylum offer to Jammeh, known for his anti-gay rhetoric.
The presence of Gambia's outgoing leader Yahya Jammeh in Nigeria "will be bad" for gay Nigerians, leading gay rights activist Bisi Alimi has told IBTimes UK. Alimi made the remarks days after Nigeria's House of Representatives approved a motion, not biding on the government, to grant asylum to Jammeh as long as he steps down when his term expires on 18 January.
Jammeh is refusing to relinquish power after defeat in presidential election held in December 2016.
The incumbent leader, known for his inflammatory anti-gay rhetoric, has long been accused of committing human rights abuses during his time in office.

Among other things, the strongman vowed to slit gay men's throats, he compared homosexuals to "vermins" and claimed homosexuality was anti-humanity.
Now gay Nigerians fear that if Jammeh finds safe haven in Nigeria – where homosexuality is illegal – this will strengthen homophobic attitudes that have already prompted LGBTQ people to hide their sexuality and identity and flee Nigeria to avoid persecution and prosecution.
"In Nigeria, Jammeh's presence will further justify the fact that he does not really care, whatever he says about LGBTQ people. It will send the message that if you are African and you are very homophobic, we will protect you," Alimi told IBTimes UK.
Gay rights in Nigeria
Nigerians involved in a gay marriage or civil union face imprisonment for up to 14 years under the Same Sex Marriage (Prohibition) Bill signed into law by former president Goodluck Jonathan in 2014.
According to the bill, dubbed Jail the Gays, anyone who registers, operates or takes part in gay organisations or makes a public show of a same-sex relationship will also be punished with up to 10 years in prison.
The implementation of the law prompted a crackdown on homosexuals. Amnesty International said the new legislation disregards human rights and warned it mirrored the laws enforced by the military dictators who ruled Nigeria until 1999.
He spoke at the launch of the London-based Bisi Alimi Foundation's first report on gay rights and homophobia in Nigeria.
Among other things, Not Dancing to Their Music highlighted the discrimination LGBTQ people are facing in Nigeria, where "isolation and stigmatisation is commonplace."
"On the other side, if Jammeh remains in the Gambia, would we allow Gambia to break up? " Alimi, who became the first gay Nigerian to disclose his homosexuality on national TV in 2004, continued.
"There would be another refugee situation and, as we have seen in places such as Syria, people who would suffer from it are going to be mostly women, children and vulnerable people, including disabled people and LGBTQ people. Do I want to see that happen because of my sexuality? No.
"Achieving peace in Gambia is very important, even if that means it can be achieved by Jammeh being in Nigeria. I don't have to agree with it, but I think the most important thing is peace. I don't want my brothers and sisters in Gambia to become the victims of another war."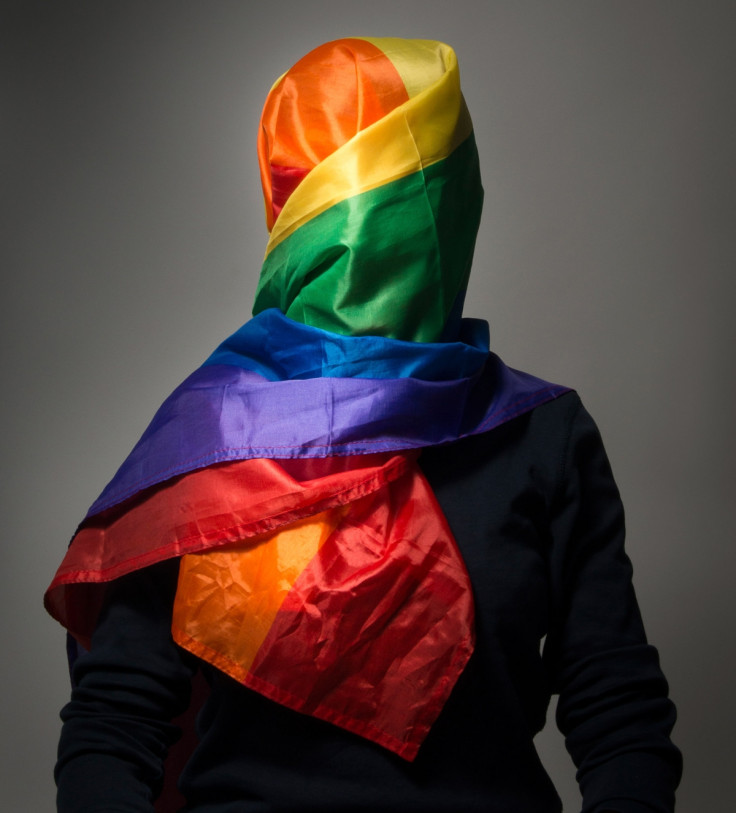 Gambia's political impasse
A delegation of West African leaders, led by Nigeria's President Muhammadu Buhari, has failed to persuade Jammeh to step down. The entrenched president, who lost to opposition leader Adama Barrow, initially conceded defeat.
However, he now intends to contest the election result at the Supreme Court due to what he claims are "unacceptable abnormalities".
The apex court said it could hear his case in May or even November, due to lack of judges available to hear the case.
Fears Jammeh might not give up power were further compounded on 12 January when his party – Alliance for Patriotic Reorientation and Construction (APRC) – filed a request with the Supreme Court seeking to block Barrow's inauguration.
Barrow, who will stay in Senegal until the day of his inauguration on 19 January, told IBTimes UK he considered himself the "rightful leader" of the country.
Meanwhile, reports warned Gambians are fleeing to neighbouring nations, fearing the country's political impasse will escalate into violence in the following days.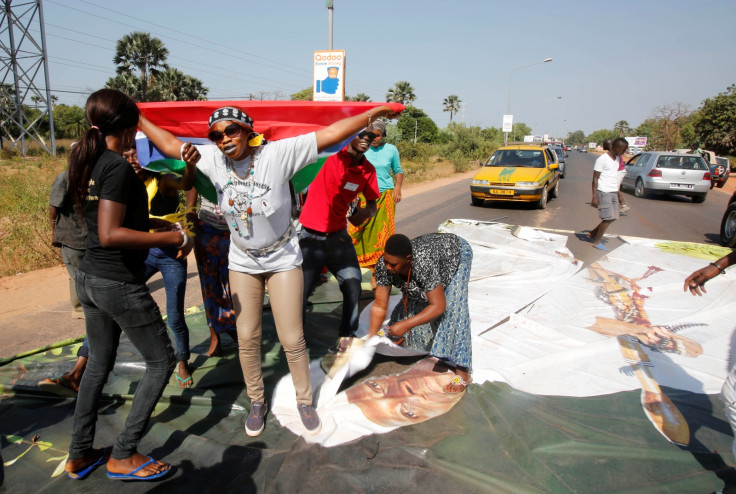 © Copyright IBTimes 2023. All rights reserved.