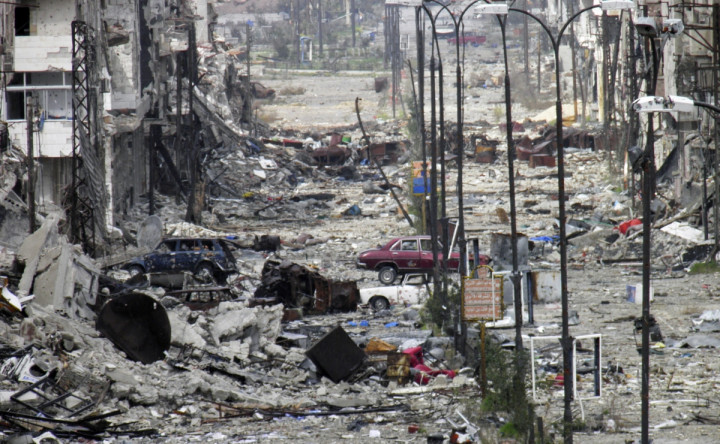 A ceasefire agreement has been reached between Syrian government forces and rebel militants in the volatile city of Homs, according to Syrian activists.
The deal calls a truce between pro-Assad forces and rebels dug-in in the old quarter of Homs, said activist Beibars Tilawi and Hezbollah-owned television station al-Manar.
The deal will see hundreds of fighters retreat to rebel-controlled countryside north of the city and, if upheld, end the longest battle in the Syrian civil war in what has been dubbed the "capital of the revolution".
"This isn't what we wanted. But it's all we could get," Tilawi told the Associated Press.
Approximately 100 people were killed in twin car bomb blasts perpetrated by jihadists in the pro-regime area of the city this week.
Homs is Syria's third largest city and the government siege have destroyed large swathes of the infrastructure.
There was no immediate comment by Syrian officials on the deal.
Syrian President Bashar al-Assad is to seek a third seven-year term at elections on 3 June.
He will run against six candidates and despite the civil war is expected to win. His family has ruled the country for four decades.
The election has been criticised by opponents as a farce that does not represent Syrians. Of a population of 16 million, more than 2.5 million have fled the country and six million have been displaced.
Approximately 150,000 people have died in the civil war and more than three million people denied vital medical aid.