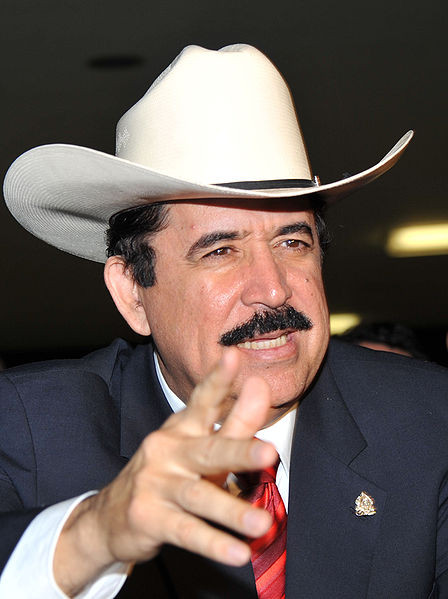 Journalists who cover sensitive issues in Honduras including organised crime and government corruption are witnessing a rise in violence, according to a report.
Honduras: Journalism in the Shadow of Impunity, a joint research project by Pen International, Pen Canada and the International Human Rights Programme at the University of Toronto, documents escalating incidents of violence against journalists since president José Manuel Zelaya was ousted in June 2009.
Since the coup, freedom of expression has suffered severe restrictions and at least 32 Honduran journalists have been killed. Many more continue to work in a climate of fear and self-censorship, the report says.
Threats and attacks on journalists are rarely investigated and hardly ever punished.
"Sources of the violence against journalists are varied," the report continues.
"Transnational drug cartels have infiltrated the country so effectively that the crisis in Honduras cannot be understood in isolation from its Central American neighbours. It is also clear that the absence of reliable institutions has allowed the violence to escalate far more rapidly than many anticipated."
A lack of solidarity among journalists and the failure to hold accountable those responsible for human rights violations in Honduras have contributed to the spread of impunity, the report's authors believe.
"The overall human rights situation in Honduras is precarious, with international bodies documenting violations of the rights of the accused, the right to judicial protection, as well as the rights of children, women, lesbian, gay, bisexual, and transgender people, human rights defenders, and indigenous people. As many international observers have noted, impunity for human rights violations is the norm."
The report calls on the Honduran government to fully investigate all cases of murdered journalists and urges the authorities to:
The report also urges the international community to take all the necessary steps to make sure that Honduras implements all the recommendations in order to protect journalists and investigate previous murders.
"No change will come from the Honduran government acting alone," said Tasleem Thawar, executive director of Pen Canada.
"Every country and international organisation with interests in Honduras – whether economic, security-related, social or cultural – must tie their support to Honduras meeting its human rights obligations," Thawar continued.