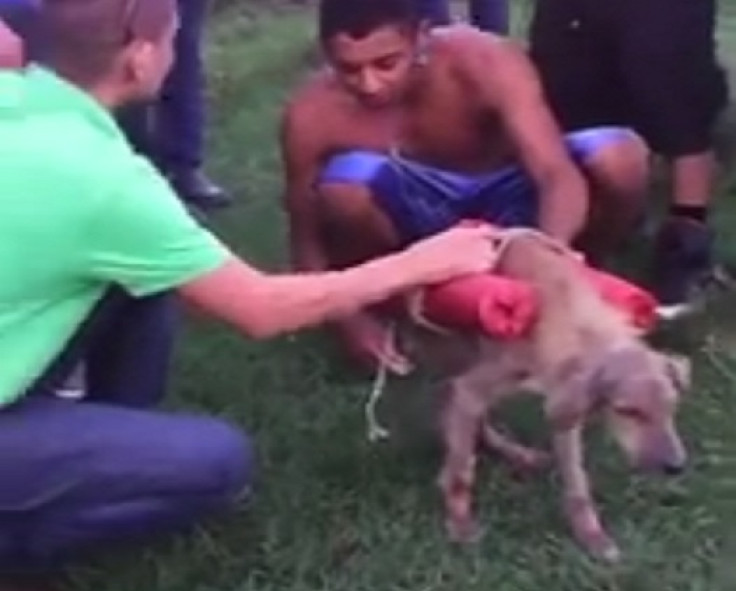 A gang of young men strap explosives to a dog and then light the fuse in a shocking act of animal cruelty, which was publicised on a YouTube video.
Laughing youths then flee from the hound to a safe distance, apparently in anticipation of an explosion. The disturbing video was made in Honduras, according to reports.
Two red cylinders are tied by cord to the defenceless animal, which looks malnourished in the footage. The video was shot in a field, suggesting a sizable explosion was expected by the perpetrators.
The video ends with the fuses still smoking before detonation.
Thousands of YouTube users have watched the video since it was uploaded. Local reports said police are investigating the incident.
In Britain, animal cruelty is punishable with up to six months in prison. An RSPCA spokesman told IBTimes UK the prank in Honduras was "disgusting".
They said: "Our inspectors deal with all manner of cruelty but it not as extreme as this video. It's a disgusting act and anyone doing it in this country would be liable to prosecution under the Animal Cruelty Act 2006. People report incidences to us a lot and we take action on them."