Filipino Couple Sentenced to Life for Extreme Animal Cruelty 'Crush' Fetish Videos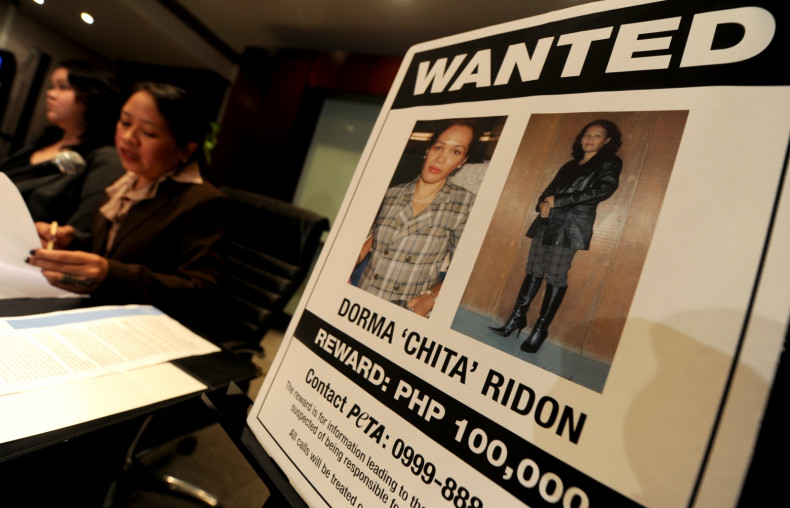 A Filipino couple who were found guilty of filming teenage girls torturing and killing animals in "crush" videos have been sentenced to life in prison.
Vicente and Dorma Ridon were convicted on offences including child abuse, animal welfare crimes, human trafficking, and wildlife-protection crimes after producing a series of graphic online videos.
One of the videos featured a scantily-clad 12-year-old girl stepping on and killing live animals. Other videos also featured cruelty to animals, including dogs being skinned alive, rabbits having their ears cut off and dogs and monkeys getting stabbed in the eye with a stiletto heel.
One video also showed puppies being crushed until they vomited their own organs.
The Ridons were also fined more than 9 million pesos (£122,000, $200,00) each for their part in making the "fetish" videos.
'Crush' videos are described by police as, but not exclusive to, videos containing women "torturing and killing a wide variety of animals, including chickens, rabbits and more for the sexual gratification of its viewers".
The Ridons were arrested in 2011 following a joint inquiry by the Asian division of the People for the Ethical Treatment of Animals (Peta) and the National Bureau of Investigation.
The pair have been held in custody since 2012 while they awaited sentencing.
Jason Baker, Peta-Asia vice president, said: "The Ridons' sentence is a warning to anyone involved in the vile crush video industry: There are grave consequences for harming animals.
"Peta was made aware of these horrible videos by a compassionate person who stumbled upon them and took the time to report it. Never be silent about cruelty to animals."
Baker added those who purchased the videos online from countries such as Australia, France, UK, and the US also face prosecution.