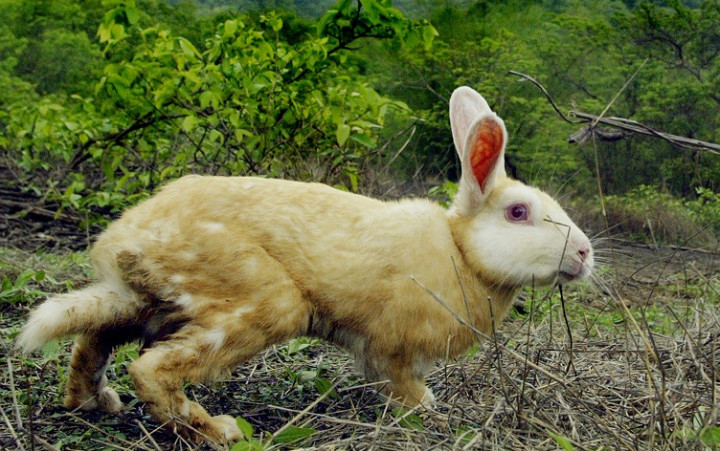 A homeless man committed "sadistic" animal cruelty by putting a pet rabbit inside a microwave oven and cooking it alive.
Paul Rogers, 60, killed the rabbit only five days after buying it and naming it 'Fluffy George Fudge.'
Cheltenham Magistrates Court heard the animal had writhed and squealed in agony for three minutes inside the microwave, at Dorchester Guesthouse in Gloucester, last year.
It seems Rogers - who spent time in mental care homes – simply tired of the creature and thought cooking it would be more humane than throwing it from a window.
District Judge Joti Boparai called it "one of the most upsetting and unpleasant cases" she had ever heard. Jailing Rogers for four months, she said he had planned the death.
"Animal cruelty is bad enough when people abuse their pets but this resulted in extreme suffering to a helpless rabbit", she said. "You thought about it then decided to carry out this sadistic act".
The RSPCA called Rogers "clearly evil," following sentencing.
The drifter killed his pet at the Dorchester Guesthouse in Gloucester while living there in temporary accommodation.
A fellow resident called the police on Rogers after he revealed what he had done. The shocked man initially thought Rogers was "taking the micky."
Rogers was also ordered to pay £200 costs at sentencing.
The RSPCA brought the prosecution. Spokesman Philip Mann said afterwards: "It is one of the nastiest incidents I have come across.
"We think the prison sentence is completely appropriate in a case like this where we can only really describe the defendant as clearly evil in what he did."