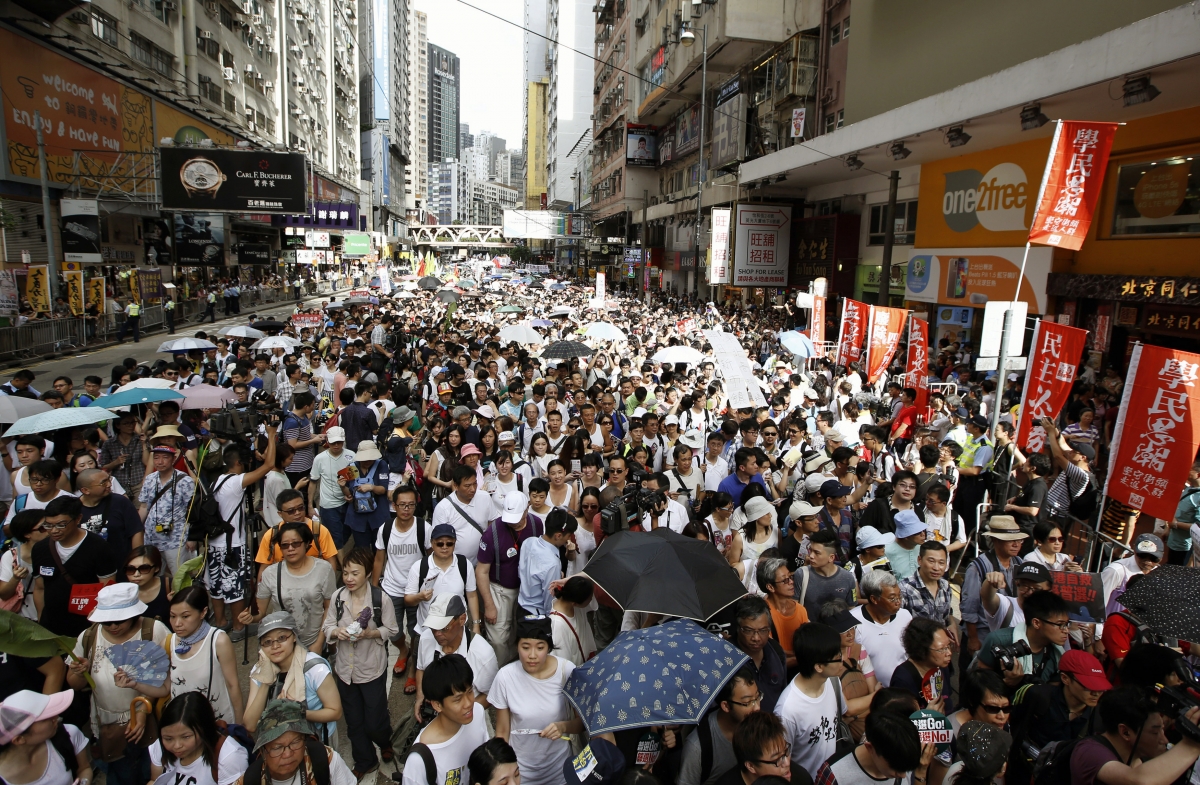 Hundreds of thousands of Hong Kongers angered at Beijing's control of the city's public affairs have demonstrated in support of democratic reform in one of the largest rallies in its history.
Organisers said that a million of Hong Kong's 7 million people took to the streets just days after some 800,000 voted for universal suffrage to be adopted in an unofficial online referendum to elect the city's leader. Police gave a more conservative turnout figure of 92,000.
"Our own government, our own choice," chanted some protesters. Others held banners that read: "Say No to Communist China."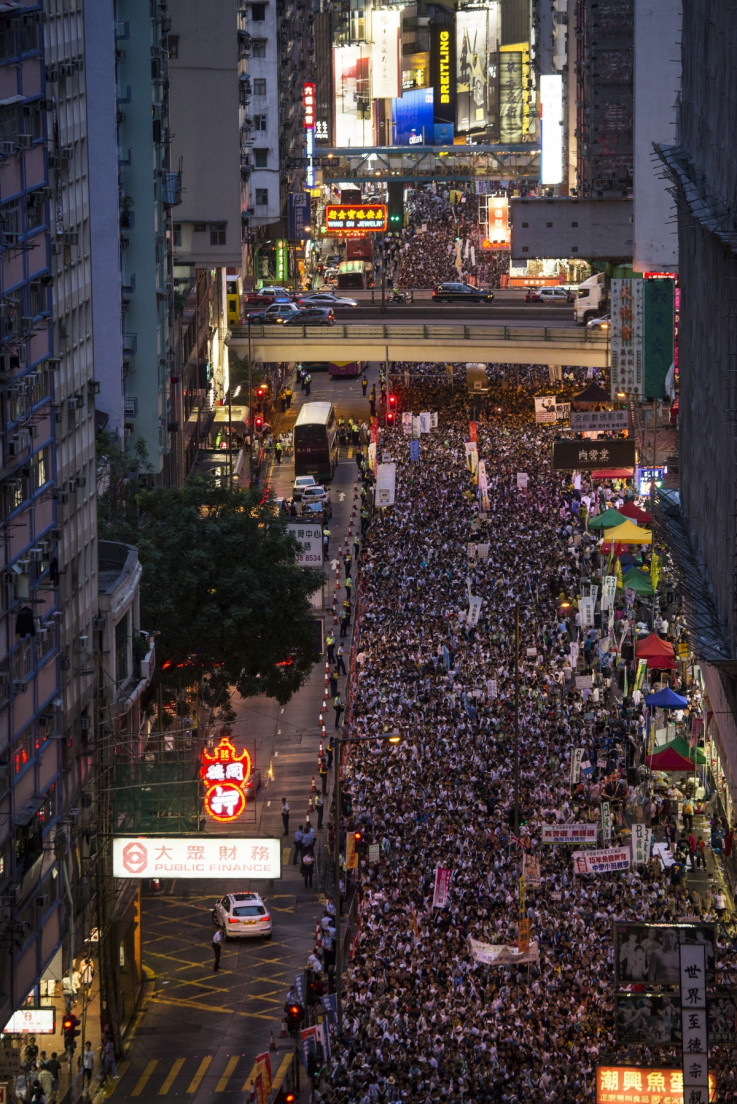 Thousands gathered in Hong Kong to demand greater democracy and freedom from Beijing's control.
Reuters
The annual march, which commemorates the return of the former British colony to China in 1997, has been an occasion for residents to air complaints over a range of grievances in the last two decades.
This year, protesters' main target was a so-called "White Paper", a policy document released by China's cabinet, which claimed that Hong Kong's autonomy is subject to Beijing's authorisation and the city leader must be patriotic to China.
"After seeing the white paper's content, we should be worried," said Hong Kong resident Jeff Kwok, 28.
"The central government, they're trying to tell the Hong Kong people that they are the host country and Hong Kong is just one of their regions. They're trying to tell us they have absolute power to rule us."
Another protester, 30-year-old Kennie Chan, said: "In the past, it seemed like they were doing it step by step, but now, it's obvious that they cannot stand Hong Kong people. We are not obedient anymore, and are resisting more and more".
A copy of the white paper was set alight by a group of demonstrators outside a ceremony attended by officials to mark the 1 July handover.
The document addressing the "one country, two systems" policy that defines the relation between China and Hong Kong was issued in June, as pro-democracy activists were preparing to launch a referendum on democratic reform deemed as illegal by Beijing.
The city leader or chief executive is currently picked by an elite pro-Beijing committee.
China has pledged to allow Hong Kong residents to vote for their new leader from a shortlist of candidates, after current chief executive Leung Chun-ying concludes his term in 2017.
Pro-democracy activists, however, fear only candidates vetted and approved by Beijing will be allowed to run.
Some have vowed to shut down the city's financial district with a mass sit-in if the government fails to come up with electoral reforms that meet international standards, allowing opposition candidates to stand for election.
The demonstration was barely reported by China's official media, as Beijing has been particularly sensitive to pro-democracy protests ever since the Tiananmen Square massacre of 1989.
State news agency Xinhua initially chose to focus on the performance of rider Tommy Berry, who won the Hong Kong Reunification Cup at the Jockey Club.
The agency later reported that the Hong Kong government said it respected residents' freedom and right of expression but those who breached the law or public order were to face the consequences of their actions.