Thousands of Hong Kong pro-democracy activists forced the temporary closure of government headquarters after clashing with police. Chaos erupted as commuters made their way to work, with hundreds of protesters surrounding Admiralty Centre, which houses offices and retail outlets, in a stand-off with police.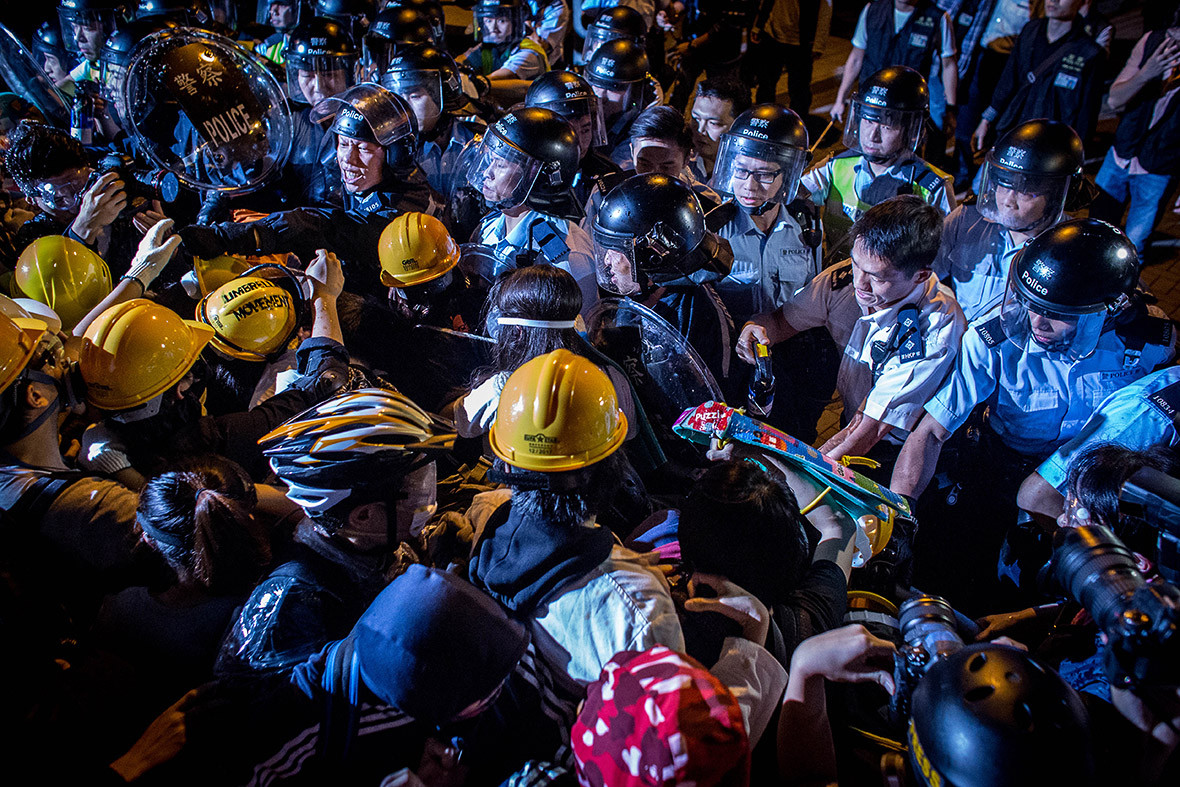 Hundreds of riot police scattered the crowds in several rounds of heated clashes overnight, forcing protesters back with pepper spray and batons.
Protesters wearing protective goggles and body armour refused to leave the area and continued to press against police lines, throwing bottles, helmets and umbrellas at police.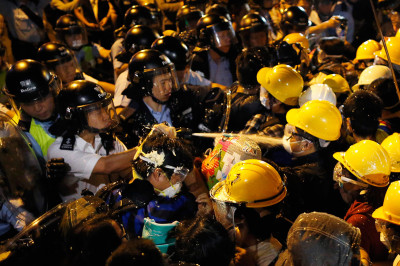 Scores of volunteer medics attended to numerous injured people, some of whom lay unconscious and others with blood streaming from head gashes.
Police said at least 40 arrests were made.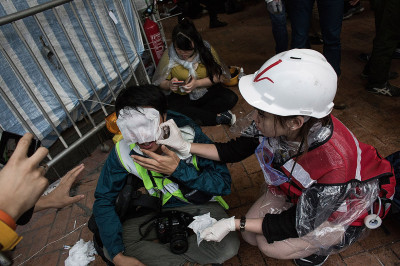 Hong Kong leader Leung Chun-ying said police had been very tolerant but would now take "resolute action", suggesting that patience may have finally run dry.
"Some people have mistaken the police's tolerance for weakness," Leung told reporters. "I call for students who are planning to return to the occupation sites tonight not to do so."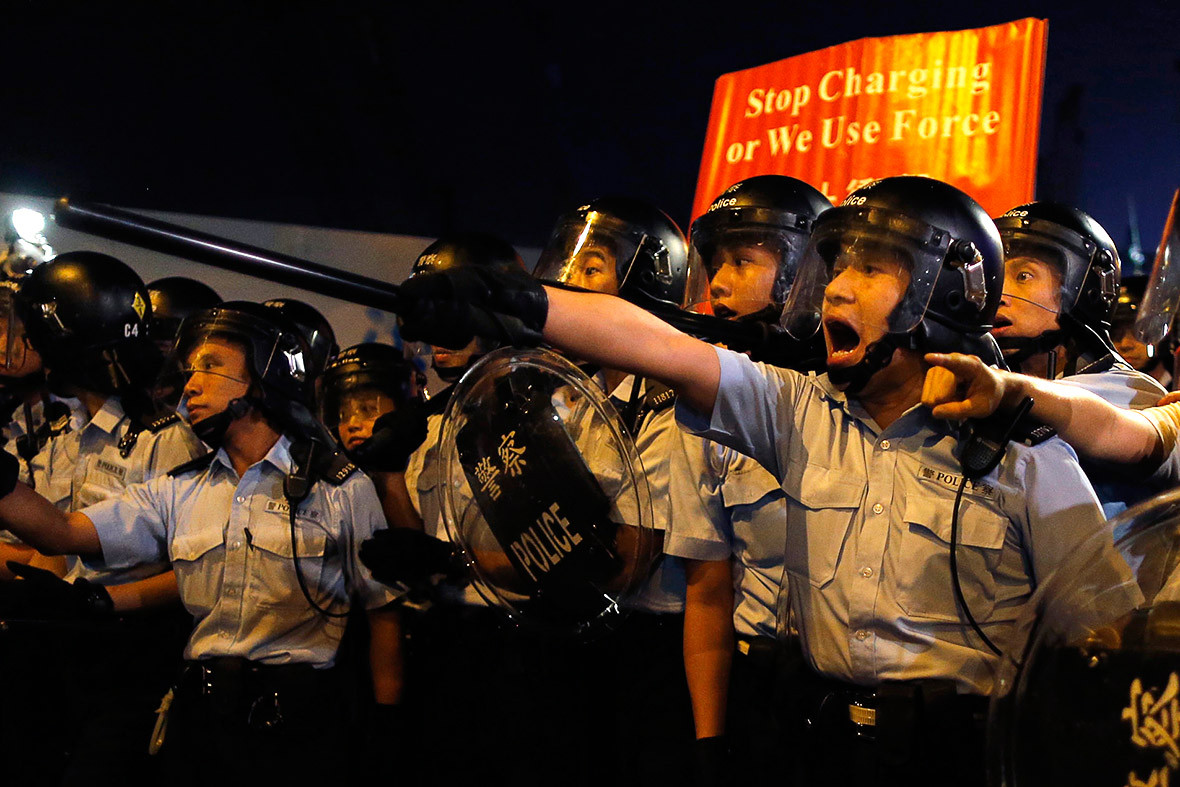 The protesters are demanding free elections for the city's next leader in 2017 rather than the vote between pre-screened candidates that Beijing has said it would allow.
The Hong Kong rallies drew more than 100,000 onto the streets at their peak. Numbers have since dwindled and public support for the movement has waned.
The democracy movement represents one of the biggest threats for China's Communist Party leadership since Beijing's bloody 1989 crackdown on pro-democracy student protests in and around Tiananmen Square.