The daughter of Hong Kong Chief Executive Leung Chun-ying reportedly accused her mother of physically attacking her and said she would be "leaving home forever" in a series of Facebook posts.
In the posts published this morning (17 March), Leung Chai-yan wrote "My mother literally just pushed me against a wall slapped me," reports Shanghai List. "I fell, hit my spine against corner of study table," Chai-yan continues.
She adds that her mother "Proceeded to threaten to call the cops on me, carpet searched my room, screaming like the deranged woman she is."
In a subsequent post, Chai-yan, 23, who is a student at the London School of Economics, claimed she did not have the same "legal rights as a normal Hong Kong citizen because of who her parents are," and was unable to access treatment in public hospitals.
Addressing the media after an ambulance and police vehicles attended Government House, the official residence of the Hong Kong chief, Leung asked the media for "some space", and denied that there was domestic violence in his home, reports the South China Morning Post.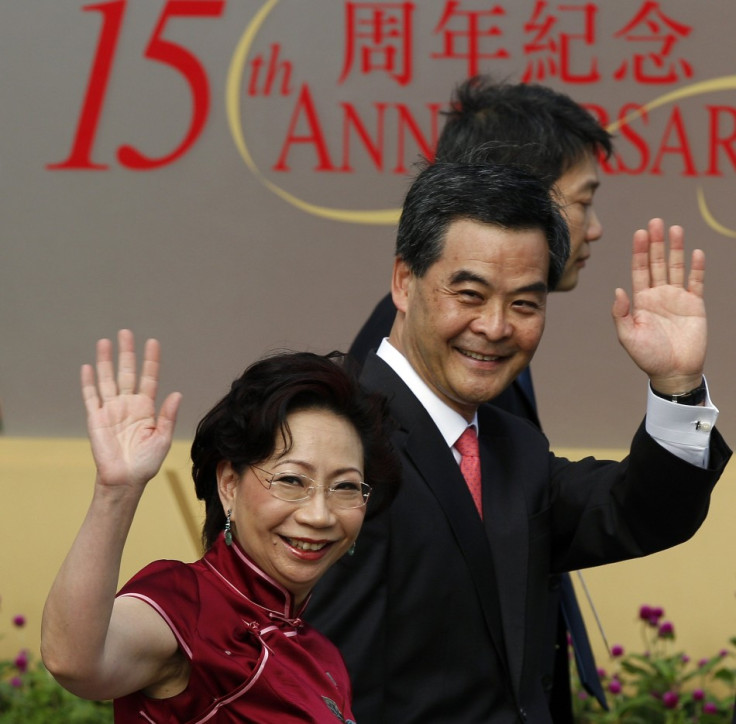 Leung said that his daughter had been suffering from "health problems" since starting her studies in the UK, and as the daughter of a senior public official, had been facing "tremendous pressure in life".
He told journalists that police had confirmed that no-one at the scene had suffered injuries.
After her initial posts, Chai-yan subsequently wrote "off to hospital".
It is the latest controversy involving Chai-yan, who has two siblings.
In June 2014 she posted a picture on social media showing cuts on her wrists, and wrote "Will I bleed to death?"
During pro-democracy protests in Hong Kong in October, she sparked outrage after reportedly thanking Hong Kong taxpayers for describing designer clothes and jewellery she bought as "funded by all you HK taxpayers!!!" and was lampooned by Jon Stewart on The Daily Show.
In an interview with Hong Kong cable TV in January, she said she was involved in disputes with her parents, admitted suffering depression and said she was "pretty familiar with the insides of a London ambulance".