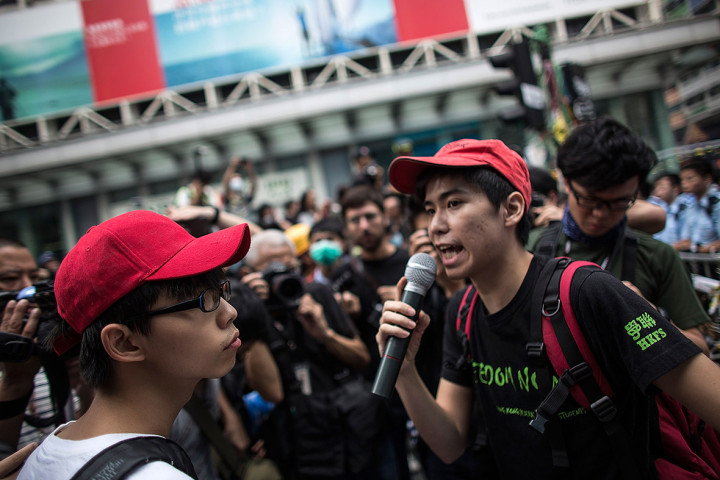 Hundreds of Hong Kong pro-democracy activists clashed with the police today as they attempted to surround government headquarters, in defiance of official commands for them to back off after demonstrating for more than two months.
According to reports from Reuters news agency, the demonstrators chanted "surround government headquarters" and "open the road". Hundreds of them assembled by the buildings in Admiralty, which are adjacent to the city's main business and financial district.
Police resorted to pepper spray to scatter the protesters and arrested two of them, cuffing them with plastic ties before taking them away. To protect themselves from the pepper spray, many protestors opened umbrellas – the symbol of the pro-democracy movement.
The violence followed the demands from two student groups for their supporters to escalate the campaign of civil disobedience at the main site of protest at Admiralty.
The protesters want free elections in 2017 for Hong Kong's next leader, rather than the vote between pre-screened candidates favoured by the Chinese government. The government has stated that a nominating committee will elect two to three electoral candidates before the public can vote on them.
The demands for free and democratic elections are widely perceived as the biggest threat to the Chinese Communist Party since 1989's student protests in and around Tiananmen Square and their bloody aftermath.
Nevertheless, while it is impossible to predict the future turn of events, the current threat appears to be receding. While the Hong Kong protests, which began in September, drew crowds of more than 100,000 at their peak, numbers are now down to less than a few hundred, indicating a leaking away of mass support.