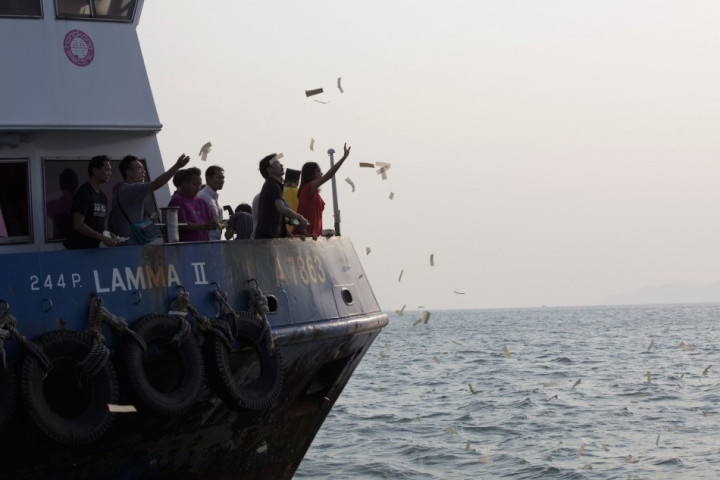 Six crew members have been arrested in connection with the ferry disaster in Hong Kong that claimed the lives of dozens of people.
"Police arrested six individuals. They are being investigated for endangering people's lives at sea," said Hong Kong's Security Minister Lai Tung-kwok.
Three of the arrested worked on the vessel owned by the power company, Hong Kong Electric, and the other three crewmen were from the other vessel involved in the collision. Police have not ruled out more arrests.
The death toll from the accident off Lamma island has risen to 37 with over 100 people injured, according to police chief Tsang Wai-hung. As many as 28 people were declared dead at the scene of the accident while the other victims were pronounced dead at hospital.
The works vessel was carrying up to 120 passengers - staff and family members of the power company - who were on a pleasure trip to watch a fireworks display over Hon Kong's Victoria Harbour to mark China's National Day.
After the collision with the passenger ferry, the works vessel capsized quickly. Only its bow showed above the waterline.
Although Hong Kong is one of the busiest shipping hubs in the world, major accidents are rare. Investigations are under way.
"We must understand the reason for this incident," said Leung Chun-ying, the new chief executive of Hong Kong.
Lamma lies 3km (2 miles) southwest of Hong Kong island and is a favourite haunt for tourists and expatriates.