A jury in Hong Kong on Tuesday (25 October) will view a "gruesome video" made by British banker Rurik Jutting, who is accused of murdering two Indonesian women in 2014, as proof. The video is the first in a series of evidence to be shown during the trial that has attracted worldwide attention.
The 31-year-old former banker, whose trial started on Monday, has pleaded "not guilty" on grounds of "diminished responsibility".
The ex-employee of Bank of America Merrill Lynch is accused of killing Sumarti Ningsih, 23, and Seneng Mujiasih, 30, whose bodies were found from his Wan Chai apartment on 1 November, 2014. Wan Chai is a red-light district in Hong Kong.
The mutilated body of Ningsih stuffed in a suitcase was discovered by the police on the balcony of Jutting's flat, while, Mujiasih's body was found inside the house with wounds to her neck and buttocks, the prosecutor told the court on the first day of the trial.
The prosecutor also alleged that the Cambridge graduate brutally killed the two women, one of whom he tortured for three days, while recording his act on his iPhone. Describing the case as "horrible" and "shocking", he claimed that Jutting had cut the throat of one of the victims in front of the toilet bowl after torturing her with a belt, sex toys, a pair of pliers and his fists.
He also made her lick the bowl, the prosecutor asserted.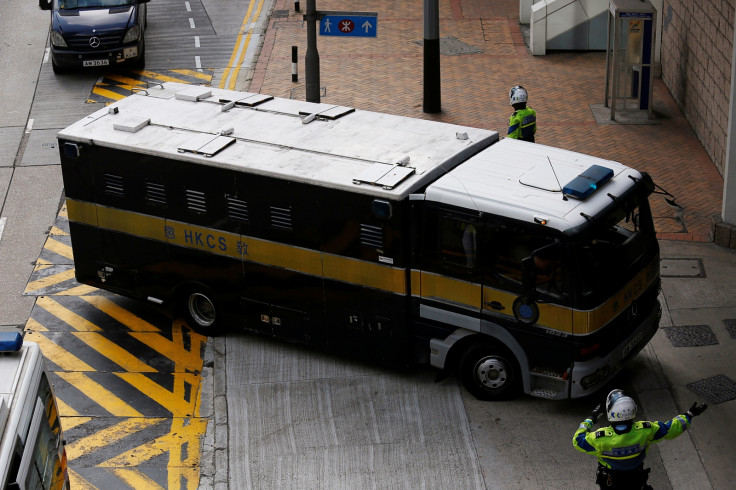 "Much of what the jury will see or hear is very disturbing indeed," Deputy High Court Judge Michael Stuart-Moore warned ahead of the selection of the jury of five men and four women on Monday.
Stuart-Moore also said if potential jurors were not capable of viewing extreme violence they should not take part. The video will be shown to them in a separate room.
According to a Reuters report, Ningsih, who had a son in Indonesia, was visiting Hong Kong on a tourist visa, while, Mujiasih was a domestic helper. However, another report claimed that both the victims had entered the country as domestic helpers but were suspected of working as sex workers.
Hong Kong is home to a large number of Indonesian and Filipino Hong Kong migrants. During the trial, members of an Indonesian migrant workers organisation held a demonstration demanding a speedy and fair trial and compensation for the victims' families.
The trial is expected to last two to three weeks.