Hong Kong Protesters Vow to Occupy Government Buildings if Leader Does Not Resign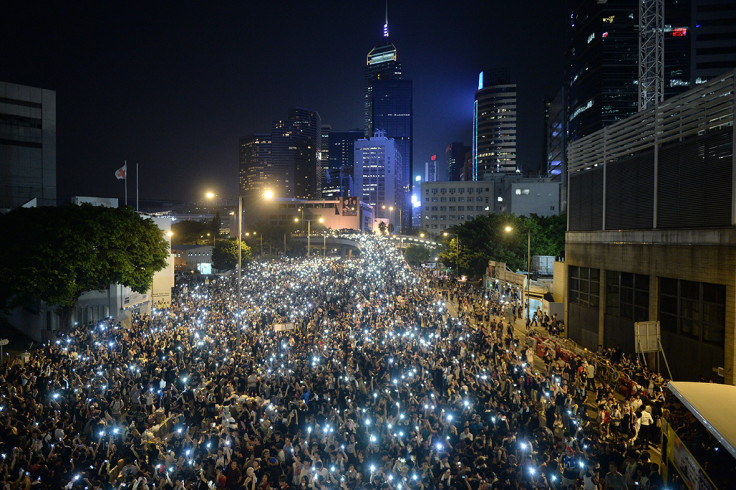 Hong Kong's student protesters have threatened to escalate their actions and occupy government buildings if the territory's leader does not step down.
At a news conference, vice president of the Hong Kong Federation of Students, Lester Shum, said that Chief Executive Leung Chun-ying must step down but added that the organisers of the protests would welcome the chance to speak with a Chinese central government official.
Thousands of protesters have mobilised on the streets of Hong Kong as they continue to seek political reforms in the semi-autonomous city state and challenge China's "one country, two systems" arrangement in the territory.
The unrest came after Beijing decided last month that it was to screen candidates for the first election in the territory in 2017.
The threat comes on China's 65<sup>th National Day with Beijing saying that it would "safeguard Hong Kong's prosperity and stability."
Leung gave a National Day address which called on the protesters to support China's reforms. The territory's Chief Executive was heckled by protesters while some turned their backs during the national anthem.
The fireworks display to celebrate the National Day has been cancelled by authorities despite a calmer atmosphere than that of the weekend which saw police firing tear gas and pepper spray at protesters.
Footage and news of the protests have been censored in mainland China with the photo-sharing app Instagram being banned.
© Copyright IBTimes 2023. All rights reserved.