In an unprovoked act of violence, a man armed with a knife attacked three people in Hong Kong's Tseung Kwan O Tunnel. Before the stabbing spree, the man supposedly asked the people in the tunnel their opinion on the pro-democracy protests. The attack has injured two women aged 26 and 35 and a 24-year-old man. Police are yet to identify the stabber.
As Hong Kong residents continue their anti-government protest, many "Lennon Walls" have popped up all around the city. Citizens choose random walls and post colourful notes with messages on them. The walls inside the Tseung Kwan O Tunnel have been recently turned into Lennon Walls.
According to the South China Morning Post, groups of young people were present in and around the tunnel when some of them noticed a man lurking around for over 20 minutes. The man eventually approached two women who were having a private conversation. As per witnesses, the man was smoking so the women had asked him to stand away from them. The man proceeded to start a conversation with the women over the extradition bill protests.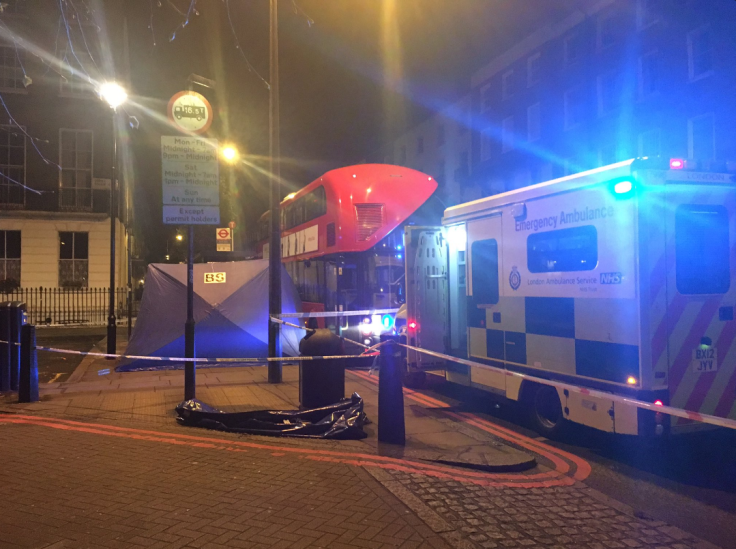 A friend of the two women witnessed the incident. He said that after hearing the opinion of the women, the man said: "I can't hold it any longer." Then, the man swiftly took out a knife and stabbed the two women first before stabbing another man in the tunnel.
In the attack, the victims sustained wounds on their heads and arms. Emergency services and police reached the scene and took the victims to Queen Elizabeth Hospital in Yau Ma Tei and Tseung Kwan O Hospital. One of the women escaped the ordeal with minor arm injuries, while the man has to get seven stitches on his arm. However, one of the two women who got stabbed in the head remains in critical condition.
An investigation has been launched to identify and arrest the assailant. Security footage has revealed a man dressed like the attacker entering the Kar Ming House, a block in Chung Ming Court, early on Tuesday after the incident. The man went to the 21<sup>st floor, changed his clothes and left the building. Residents found the clothes which the man left behind. Police have retrieved the belongings as evidence.
Hong Kong's Chief Executive, Carrie Lam assured that SAR condemns such acts of violence and that police will prioritise the investigation. Isolated acts of violence against the pro-democracy protesters and protest supporters are not new.
On Sunday, a group of unidentified men with sticks attacked Leung Kam-shing, the convenor of the North District Parallel Imports Concern Group. He has been a vocal and active participant of the demonstrations. The assailants are yet to be identified and arrested.