A Hong Kong court on Friday (17 February) awarded a two-year jail term to seven policemen for assaulting a pro-democracy Umbrella Revolution protester. The group of policemen were convicted of kicking and punching Ken Tsang during a protest in 2014.
The trial was centred on the 2014 protests that witnessed 79 days of demonstrations and street occupations by demonstrators seeking pro-democracy reforms and freedom from mainland Chinese intervention in elections for the territory's leader.
The incident took place on 15 October 2014 and the seven policemen were caught on TV cameras beating a handcuffed Ken. It came at the height of the 79-day protests that caused public outrage in parts of Hong Kong and also became one of the most serious political challenges for Communist Party leaders in Beijing.
District court judge David Dufton sentenced the men to two years, saying the officers had "damaged" the status of the Hong Kong police force.
The "vicious assault" had "brought damage to Hong Kong in the international community", the judge added.
However, he acknowledged that the "Hong Kong police were working under great pressure" to maintain order during the "Umbrella movement" protests that paralysed the former British colony for almost three months.
Ken, a social worker, reportedly suffered several injuries to his face, neck and shoulder, while he was handcuffed at the time of the assault. The court heard that he had earlier thrown some liquid at the police, for which he was given a five-week sentence in 2016.
During the hearing, judge Dufton mentioned that two of the seven officers were not directly involved in the criminal act, but they should have been required "to prevent the commission of a crime, even by fellow police officers". Instead, they encouraged others to go on with the "unlawful personal violence" on Ken, the judge added.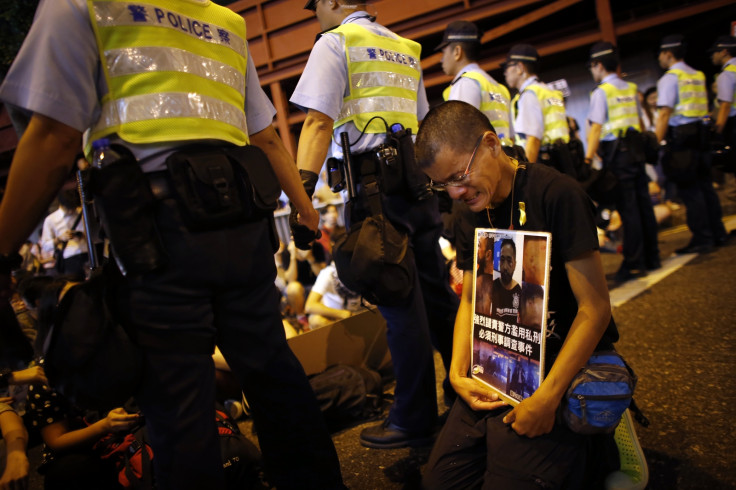 Hong Kong was returned by Briton to China in 1997 under a "one country, two systems" agreement, albeit with its own independent legal system.
But the ruling Communist Party in Beijing has ultimate control over the country, which has fuelled concerns among many Hong Kong citizens that China's government is eroding the city's wide autonomy.
Residents are anxious about the future governance of the region. The constitutional principle of "one country, two systems" is set to expire in 2047.