Hong Kong: Seven Policemen Arrested for Beating Pro-Democracy Umbrella Revolution Protester Ken Tsang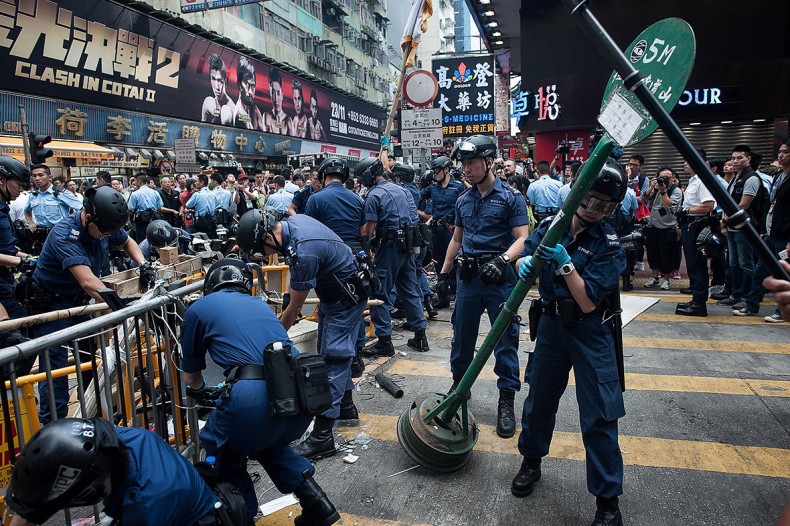 Seven Hong Kong policemen have been arrested for allegedly beating a pro-democracy Umbrella Revolution protester.
The officers were arrested on suspicion of "assault resulting in grievous body harm" towards protester Ken Tsang during an incident at the Admiralty protest camp in October.
They had been suspended by the force after video footage emerged of them meting out an assault towards a handcuffed Tsang.
In footage broadcast by television network TVB, plain-clothed officers are seen shoving Ken Tsang, a member of the liberal democratic Civic Party, and kicking him on the ground.
The seven arrests follow crackdowns by authorities on demonstrators, who have occupied down-town Hong Kong since September 26 in defiance against the Hong Kong government's political ties to China.
More information will follow. For updates, follow IBTimes UK on Twitter