Hong Kong Pro-Democracy Protests: 80 People Arrested as 'Pepper Cannons' Blast Demonstrators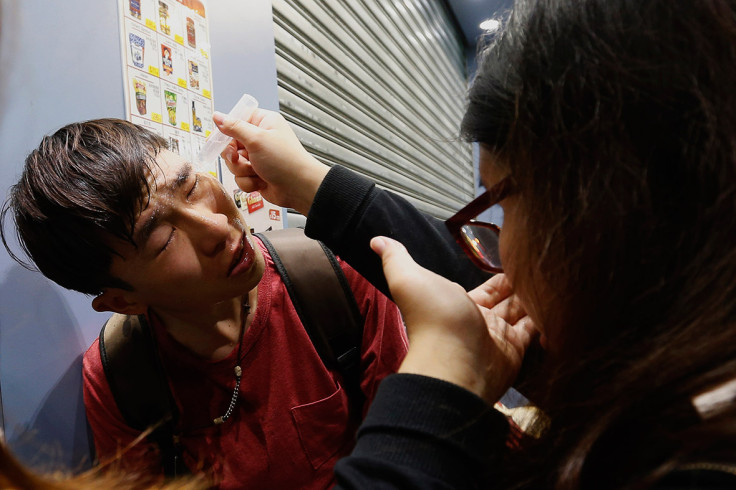 Hong Kong police have confirmed that they have arrested around 80 people in the central city after the authorities started clearing the streets, which have been blocked by pro-democracy protesters for the last two months.
According to a statement given to AFP, police have arrested a large number of people for criminal contempt of a court order requiring the clearing of the street, as well as for unlawful assembly and assaulting police officers.
The police spokesperson added that the arrests were made in the Mongkok district.
Pro-democracy campaigners and student protesters have occupied key sites for nearly two months, calling for political reforms in the former British colony.
See the latest photos from Hong Kong: Police Using 'Pepper Cannons' Fire 'Tear Spray' at Protesters in Mongkok
© Copyright IBTimes 2023. All rights reserved.