Joshua Wong, the student leader and an important figure during Hong Kong's pro democracy protests in 2014, was found guilty of "illegal assembly" by a court on Thursday (21 July).
According to an AFP report, the 19-year-old activist, who had led the demonstrations known as "Umbrella Revolution", could be jailed for up to two years following the ruling that convicted him of unlawfully entering a blocked area outside the government headquarters called Civic square, on 26 September 2014.
After the ruling Wong said, "No matter what is the penalty... we will still continue to fight against suppression from the government."
He also said that facing China, the largest communist regime in the world, is a long-term battle for us to fight for democracy.
Student leader Alex Chow and Nathan Law were also convicted over the same protest.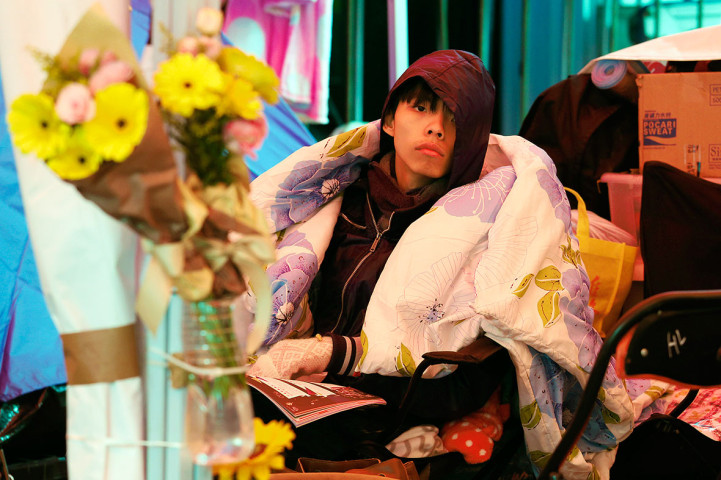 The three activists have been released on bail and will be back in court for sentencing on 15 August.
Wong's action had led to a 79-day street occupation. The movement had brought the former British colony to a standstill and called on China to grant completely free election process. The protest was described as the biggest threat to China since the Tiananmen square protests in 1989.
A large part of the public in Hong Kong feels that the chief executive should be chosen by a democratic vote, as opposed to the current process, where chief executive is elected by a 1,200 member election committee. The executive is also viewed as someone who is largely Pro Beijing. In the past year, Wong has been in and out of court hearings, for multiple misdemeanours related to the protests.
Reacting to the verdict, Amnesty International said the ruling sent "a chilling warning for freedom of expression and peaceful assembly."The prosecution of student leaders on vague charges smacks of political payback by the authorities," Mabel Au, the group's director in Hong Kong, said as quoted by the Guardian.
He added, "The continued persecution of prominent figures of the Umbrella Movement is a blow to freedom of expression and peaceful assembly in Hong Kong."