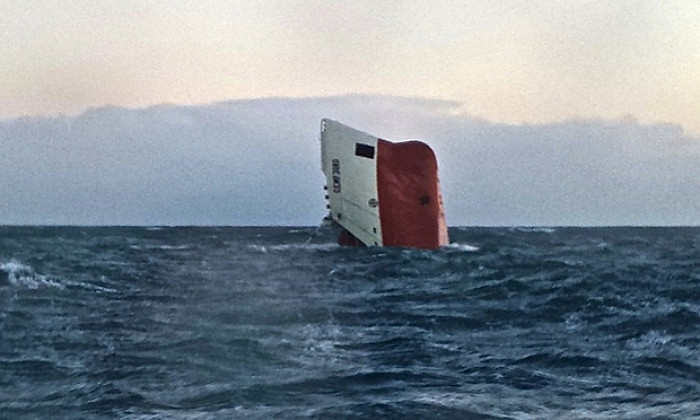 The hull of the sunken cargo ship Cemfjord has been located in Pentland Firth but there is no sign of eight crew-members missing since Friday when the ship went down without sending a distress signal.
The upturned hull of the 272ft boat was spotted by the crew of the passing NorthLink ferry Hrossey on Saturday and the boat sank on Sunday. The wreck was located at the eastern approach to the Firth by the lighthouse tender Pharos using sonar equipment.
A lifeboat from the Cemfjord was found drifting nearby but it had not been used and there was no sign of life.
The Cypriot-registered ship had been taking a cargo of 2,000 tonnes of cement to Cheshire from Aalborg in Denmark. Hope is fading fast for the crew of eight - seven Poles and one Filipino - who have not been heard from since the boat went down.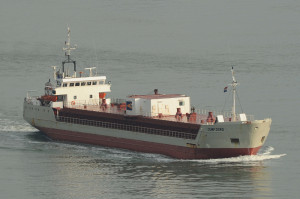 The exact circumstances surrounding the sinking are a mystery, but the Firth is notoriously rough at this time of year and a violent storm was taking place. One theory is that the boat was hit by a wall of water which gave the crew no time to react. An investigation by the Marine Accident Investigation Branch (MAIB) is underway.
Tony Redding, spokesman for the company which managed the ship, Brise of Hamburg, said it seemed likely the weather had been a factor but it was not yet clear how much of a factor.
"It must have played some part in what happened but it will take some time to put the picture together because, sadly, we're not in a position to interview the crew and the vessel is submerged in around 68 metres (223ft) of water."
Redding added: "We look for abnormalities and at the moment we don't have any apart from the fact that there was severe weather at the time."
The local coastguard is asking all shipping in the area to report any trace of the crew and anything which could relate to the ship.
In 2006 the same ship had to be towed to safety by two tugs off the coast of Islay in Scotland when it suffered a mechanical failure.
Last July the Russian captain of the Cemfjord was dismissed after it was discovered he had excessive alcohol in his blood. He was replaced by an experienced Pole. The boat was grounded off Denmark at the time. No-one was injured.