A multi-national group urgently searching for a submarine that has been missing for several days which has 44 people on board hopes that signals sent to a satellite will help them locate its whereabouts.
There is optimism that seven signals sent to a satellite were from the ARA San Juan which stopped communicating during a routine mission on Wednesday (15 November).
CNN reported that the calls came into different bases on Saturday (18 November) ranging from four to 36 seconds although it was not clear if they could be used to find out the sub's location.
"We received seven satellite calls that likely came from the submarine San Juan. We are working hard to locate it," Argentine Defence Minister Oscar Aguad tweeted.
"To the families of the 44 crew members: We hope you'll have them home soon."
However Admiral Gabriel Gonzalez, chief of the Mar del Plata Naval Base, said: "We do not have clear evidence that [the calls] have come from that unit", the Associated Press reported.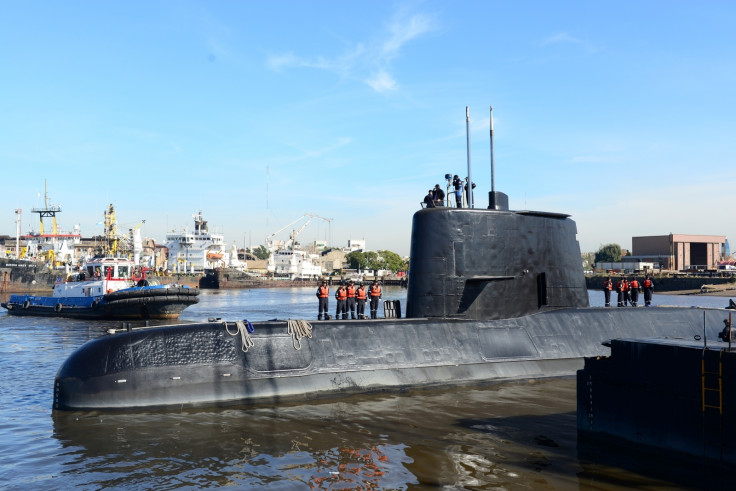 Claudio Rodriguez, whose brother Hernan is on board said he hoped the vessel would be found.
"They've got to be afloat. Thank God..That gives us hope, because we knew that if they were down below, they would be screwed," he said, according to Sky News.
The search operation involves teams from the UK, the US, Brazil, Chile and Uruguay since the vessel went missing 268 miles off Argentina's southern Atlantic coast.
Britain's Royal Navy has deployed the ice patrol ship HMS Protector with Sky reporting that the UK has a C-130 Hercules, in the Falklands Islands, on standby.