North Korea aggressively working to deploy first ballistic missile submarine, satellite photos show
Recent satellite images of the Sinpo South Shipyard show what experts believe could be a submarine's pressure hull.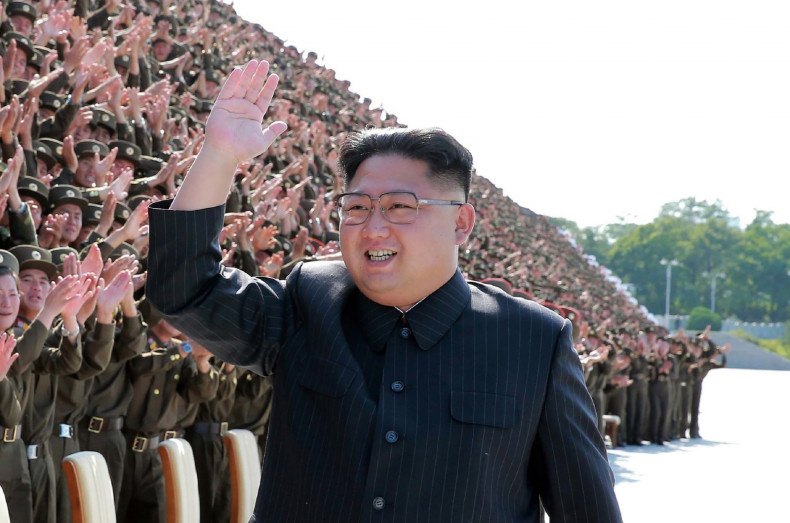 North Korea is believed to be rapidly working to deploy its first ballistic missile submarine, recent satellite images of the Sinpo South Shipyard reveal. Experts say that Pyongyang is on an "aggressive schedule" to complete its first operational ballistic missile submarine, as tensions between the reclusive nation and the US continue to escalate.
Satellites captured images of what experts believe is a launch canister at the missile test stand, likely indicating that Pyongyang has been testing an ejection mechanism for launching missiles from a submarine.
Experts at the US-based think tank 38North said that satellite images, taken as recently as 5 November, reveal that the under-construction submarine could have a pressure hull bigger than North Korea's ROMEO-class attack subs.
"Throughout 2017 there has been continued movement of parts and components into and out of the two parts yards adjacent to the constructions halls in the center of the shipyard. Accompanying this has been the movement of the gantry and tower cranes that service the yards. These activities suggest a prolonged and ongoing shipbuilding program, which is supported by the fact that the Sinpo South Shipyard has historically been the primary manufacturer of large submarines for the Korean People's Navy (KPN)," 38North experts said in a report.
In the recent satellite images, the service tower was observed as having been in the same place as before, suggesting that Pyogyang may be conducting ongoing submarine launch ballistic missiles (SLBM) tests. "If correct, this is likely a continuation of the ejection test campaign reported during July of this year. Regardless, additional ejection tests should be expected in the future," 38North experts added.
The recent satellite images also reveal that both the SINPO-class submarine and submersible missile test stand barge have been berthed at the same location – in a secure boat basin – for the past four months. Experts say that Pyongyang has put up tarps or netting over the ships and submarines docked at the yard, likely to conceal ongoing activities.
Experts noted that both the submarine and the test stand barge captured by satellite images appear to be placed such that they can be put to sea at a relatively short notice. However, as of now, no such activities have been observed that hint at a possible imminent at-sea or submerged SLMB test.
Reuters reported that Pyongyang is believed to also be working on a solid-fuel missile for submarine launches. Citing The Diplomat magazine, Reuters reported that in October, unspecified US government sources claimed that the US military intelligence had spotted a new, under-construction diesel-electric submarine at Sinpo, which they named the Sinpo-C.
Yonhap reported that according to the South Korean spy agency - the National Intelligence Service (NIS) - Pyongyang's missiles still lack re-entry ability. "The North had recently carried out a few missile engine tests, but it is still not at a stage where it can complete its ICBM development," an anonymous source within the South Korean spy agency told Yonhap.
The spy agency reportedly believes that Pyongyang's weapons development programs have taken a hit due to increasing international sanctions. Meanwhile, the US now wants to use cyberweapons to defend against a potential North Korean missile attack, the New York Times reported.
Increasing concerns about the US missile defence system's ability to deter an attack from Pyongyang has spearheaded the move for the US to expand its missile defence system to incorporate cyberweapons, drones and fighter jets. While the cyberweapons are intended to gain control of Pyongyang's missile control systems before the missiles are launched, the drones and fighter jets will reportedly be employed to shoot them down shortly after liftoff.
Earlier this month, satellite images detected ramped-up activity at North Korea's Punggye-ri nuclear site, raising concerns of a possible imminent nuclear test.