Argentina's navy says it is looking into whether noises which may have come from a submarine missing since last week might lead searchers to the vessel.
The ARA San Juan has 44 crew members aboard and went missing off the Atlantic coast of the South American country on 15 November.
A senior US Navy official said on Monday (20 November) sonar had detected noises which sounded like tools being banged against the hull of a submarine around 360km off the coast
Argentina's navy said the location of the noises was in keeping with the path the vessel would have taken to reach its planned destination.
Before it disappeared, the captain of the vessel had reported a "failure" in its battery system and had been told to "change course and return to Mar del Plata, although this was considered to be a routine problem.
It was initially believed that the vessel which left the southern city of Ushuaia for Mar del Plata, had suffered a communications problem. It had undergone extensive repairs in 2008 which should have extended its life by up to three decades.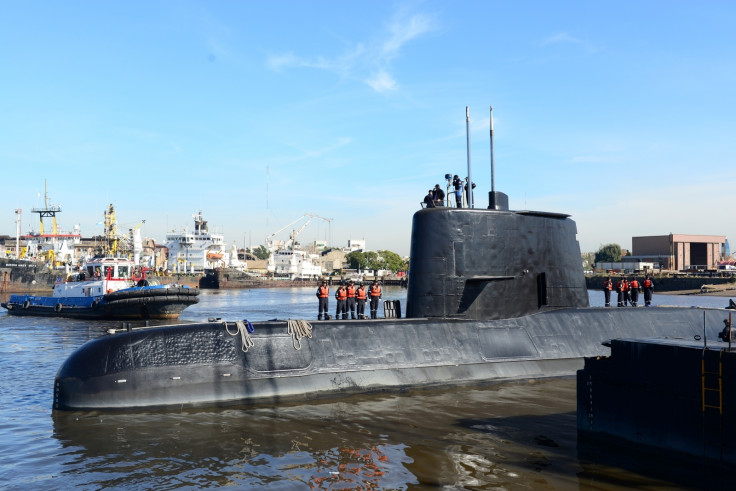 But time is running out with fears that the sub could run out of oxygen in as little as two days, although under normal circumstances its oxygen and supplies for 90 days.
Argentine navy spokesman Enrique Balbi said on Monday the vessel could raise a tube to the surface to provide fresh air for the crew.
"This phase of search and rescue is critical. This is why we are deploying all resources with high tech sensors. We welcome the help we have received to find them," he said, according to CNN.