Horrific photos show a young boy named Jameel Mustafa Habboush being rescued from under the rubble of a bombed building in Aleppo's Fardous neighbourhood by members of Syria's civil defence – also known as the White Helmets. The boy was carried away by rescue workers but his fate is unknown. After several days of relative calm, Russian jets have resumed heavy bombing of rebel-held areas in the east of the besieged city.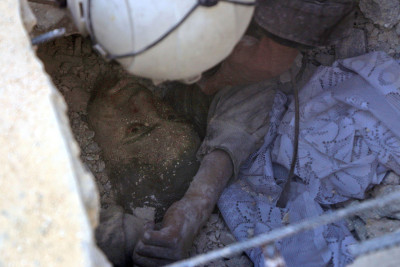 Residents and rescue workers said at least 50 civilians were killed by strikes on rebel-held parts of the city and nearby villages. The activist-operated Aleppo Today TV station and Qasioun news agency said bunker-busting bombs were used in an attack on the Bustan al-Qasr neighbourhood. A medical centre and a children's playground in this area were hit by air strikes, according to local residents.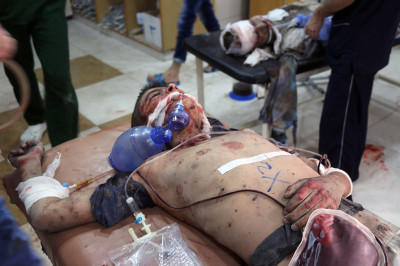 Assad's forces, backed by Russia, had reduced air raids in the northern city last week. The Syrian army said that was partly to allow civilians to leave opposition-held eastern neighbourhoods. The Syrian government said rebels holed up in Aleppo could leave with their families if they laid down their arms. Insurgents denounced that offer as a deception. President Bashar al-Assad seeks the complete recapture of Aleppo, which was Syria's biggest city before the war started five-and-a-half years ago. The city has been divided between government and opposition control for years.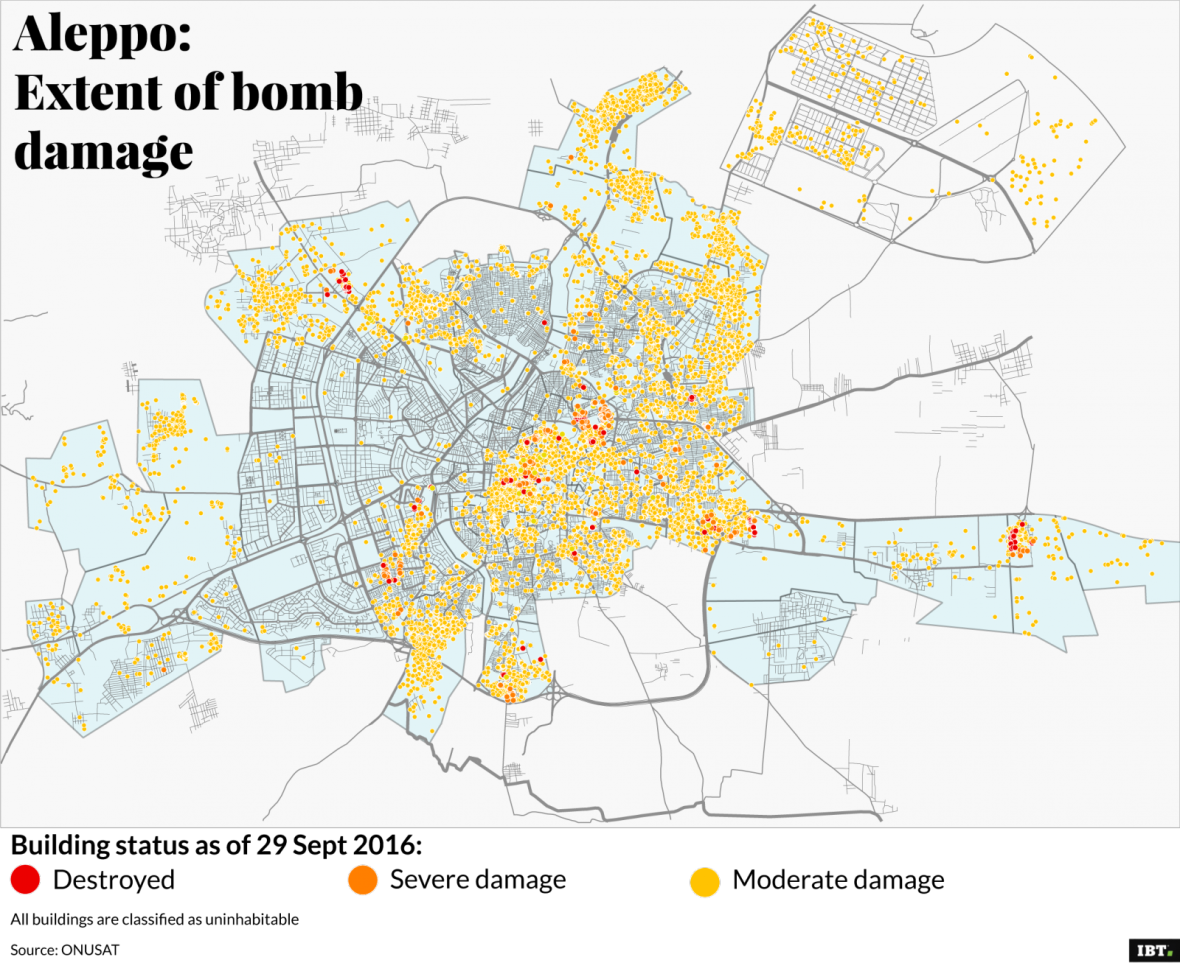 North of Aleppo, the operation to drive Islamic State out of villages near the Turkish border, dubbed "Euphrates Shield", is in its 50th day. Turkish-backed rebel fighters have made gains and suffered setbacks as the jihadists are putting up what Turkey's military described as "stiff resistance".
"Due to stiff resistance of the Daesh (Islamic State) terror group, progress could not be achieved in an attack launched to take four settlements," it said, naming the areas east of the town of Azaz as Kafrah, Suran, Ihtimalat and Duvaybik. The Turkish-backed rebels have seized control of about 1,100 square km (425 square miles) of territory from Islamic State since the operation began, the military said.
The Turkish-Syrian opposition coalition is advancing in the direction of Dabiq, which occupies a central place in Islamic State propaganda. The extremists, citing ancient prophecy, believe Dabiq will be the scene of an apocalyptic battle between Christianity and Islam.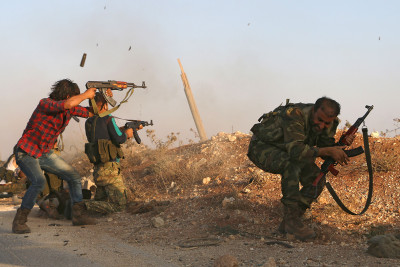 The operation has also targeted a Kurdish militia whose presence along its border Turkey sees as a threat.