Rwanda has opened its doors to migrants stuck in Libya and announced plans to take in as many as 30,000 people. The offer of help comes in response to an exposé into Libya's underbelly where slave trade is flourishing. It involves migrants from other parts of Africa who are stuck in the country as they wait for an opportunity to cross into Europe.
The government is still ironing out the details regarding how it plans to move interested parties from the northern part of the continent to the east.
"Rwanda is currently under discussions... to see how we can help in welcoming migrants held captive in Libya," Rwanda's Foreign Minister Louise Mushikiwabo told AFP on Wednesday, 22 November. "It has just been decided, so numbers and means are still under discussion, but Rwanda estimates the number to be welcomed around 30,000," she said.
"For Africans being sold in Libya: Rwanda is small, but we will find some space!" she tweeted.
In its investigation into the slave market in Libya, CNN was able to capture footage of auctions held in the capital city of Tripoli, where bids were accepted for men to be used for manual labour. While the videos only featured males, they have raised concerns over a similar fate for women and children who escaped their countries to come to Libya.
"Rwanda, like the rest of the world, was horrified by the images of the tragedy currently unfolding in Libya, where African men, women and children who were on the road to exile, have been held and turned into slaves," Mushikiwabo continued.
"Given Rwanda's political philosophy and our own history, we cannot remain silent when human beings are being mistreated and auctioned off like cattle," she said. The minister was referring to her nation's own dark history wherein over 800,000 people (mostly Tutsi) were killed in 1994 in one of the worst genocides in world history.
The African Union (AU) has also called for action to protect helpless migrants and bring their smugglers-turned-slave masters to justice.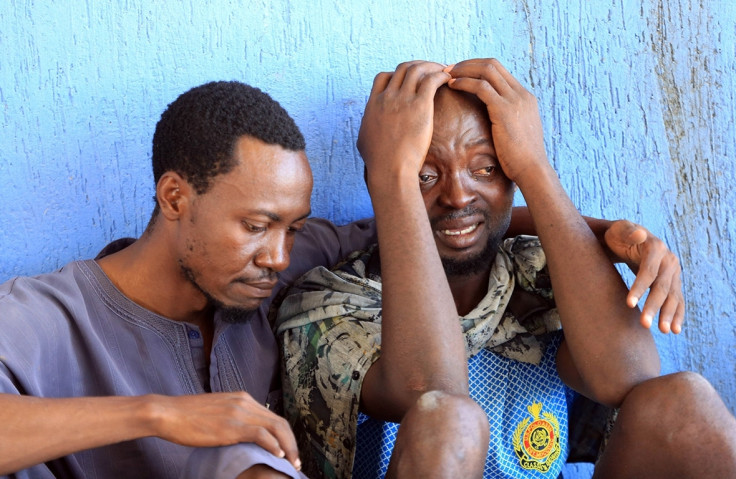 "I appeal to all member states of the African Union, the African private sector and African citizens to make financial contributions to help alleviate the suffering of African migrants in Libya," AU Commission Chairman Moussa Faki Mahamat said on Tuesday, 21 November. "I urge member states that have logistical means to make them available to facilitate the evacuation of African migrants who wish to leave Libya."
Aside from efforts to provide safety to these migrants, most of whom are native to the west and the Horn of Africa, authorities have also pushed for a thorough investigation into the matter. Earlier this year, the International Criminal Court (ICC) expressed interest in investigating crimes against immigrants in Libya, after the International Organization for Migration (IOM) warned about people being sold at slave markets in the country.
Now, Libyan Deputy Prime Minister Ahmed Metig confirmed via Facebook that his UN-backed Government of National Accord (GNA) would investigate the allegations.
UN Secretary General Antonio Guterres has also called for united efforts to handle the crisis of illegal immigrants. "In recent days, we have all been horrified by images of African migrants beings sold as 'goods' in Libya," he said. "Slavery has no place in our world and these actions are among the most egregious abuses of human rights and may amount to crimes against humanity.
"It is our collective responsibility to stop these crimes," Guterres told reporters on Monday, 20 November.