Slavery in Libya: Top traders to be hunted down
Foreign Ministry vows "all implicated persons will be punished" in alleged slave trade.
Libya has stated it will investigate alleged slave trade taking place in the country. The internationally recognised government in the nation's capital Tripoli made the promise days after footage appearing to show migrants being auctioned off emerged.
Libya is one of the main transit hubs for those trying to reach Europe. However, thousands of migrants and asylum seekers remain trapped in the violence-ridden country, amid fears they are tortured, imprisoned and sold off as slaves.
A CNN investigation revealed in November that people were being sold as modern-day slaves for as little as £300 ($400) on the outskirts of Tripoli. The news channel also released a video appearing to show male migrants being sold off for manual work.
Deputy Prime Minister Ahmed Metig said in a statement published on Facebook that his UN-backed Government of National Accord would investigate the allegations, Reuters reported.
Metig said a commission would be set up to "investigate these reports in order to apprehend and bring those responsible to justice".
The Foreign Ministry added in another statement: "If these allegations are confirmed, all implicated persons will be punished."
The CNN expose has caused outrage internationally. Around 1,000 people took to the streets of Paris at the weekend to protest against alleged slavery in the north African country.
Guinean President Alpha Conde, chairman of the African Union, called for an inquiry and prosecutions for what he referred to as "despicable trade... from another era".
This is not the first time that allegations of slavery and torture in Libya have emerged.
Earlier this year, a joint investigation by several NGOs revealed thousands of migrants trying to reach Italy had been raped, tortured and kept as slaves in detention centres across Libya.
Most of the 258 interviewees claimed they had experienced sexual violence, were subjected to torture and degrading treatment while witnessing the murder and/or torture of a travelling companion.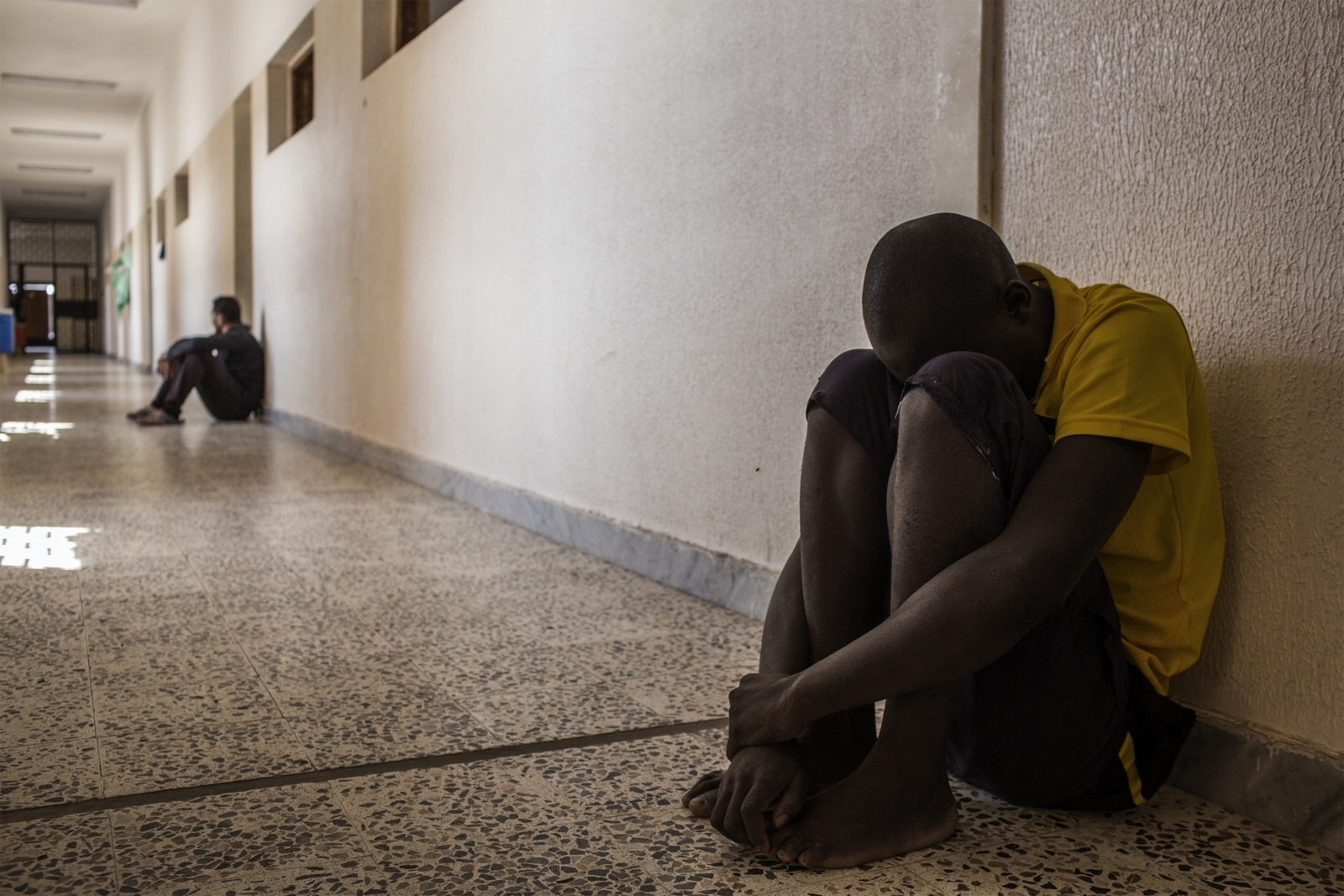 In May, the International Criminal Court (ICC) said it was considering whether to open an investigation into alleged crimes against vulnerable migrants detained in Libya. The announcement came after the International Organisation for Migration (IOM) warned migrants were being sold at public slave markets in the country.
In February, the Libyan government and Italy reached an agreement to curb the number of people crossing the Mediterranean. According to the accord, Italy and the EU committed to providing funds and training to the Libyan Coast Guard to stop boats from reaching Italian shores.
At the time, the UN and human rights groups warned the agreement would endanger thousands of migrants who would be kept in "inhumane conditions" at illegal detention centres in Libya.