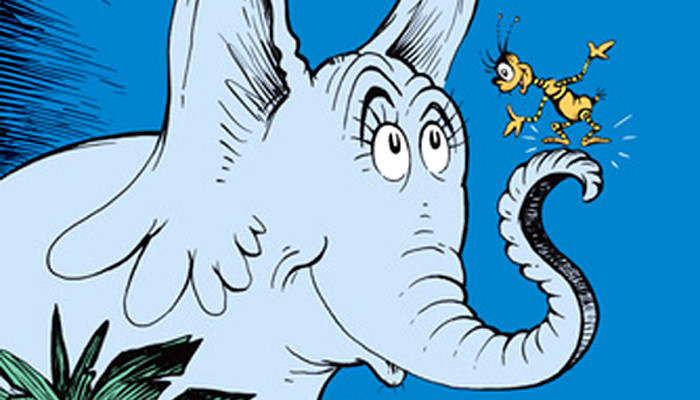 Long lost stories written by Dr Seuss – whose real name is Theodor Geisel – have gone in sale, 60 years after their initial publication in a US magazine.
Horton And The Kwuggerbug And More Lost Stories is a collection of lesser-known works that includes appearances from well-known Seuss characters the Grinch and Horton. It also features numerous references to the author's other works.
"The four stories in this book came from columns that appeared in Redbook magazine in the 1950s," said Cathy Goldsmith, an associate publishing director at Random House. "Dr. Seuss actually wrote a piece once a month for Redbook."
Goldsmith once worked with Seuss – who died in 1991 – during the 1970s as an art director. "He would gather everybody in a conference room and first he would read the words to you aloud, and then he would show you the pictures," said Goldsmith.
"It was fabulous because you would meet that book — not exactly the way a reader would meet it because it hadn't all been pulled together yet — but you had that sense of discovery."
The book was the idea of Charles Cohen, a Seuss expert who once wrote a biography of the celebrated author.
He did so after discovering issues of Redbook magazine at the Boston Public Library. He found 30 stories that were never published in his books, which he proceeded to photocopy before collecting further issues of the magazine in which Seuss appeared.
"He was a storyteller and a practical joker," Cohen said of his hero in an interview with Newsweek, "and when he was asked questions, he often placed a great deal more importance on how much fun the story was than how truthful it might be."