Ferrari's plans to celebrate its 70th birthday in 2017 with 350 unique cars are starting to take shape. Debuted at the Paris Motor Show, three of the 350 were on display for the very first time, each unique, complete with '1/1' plaques and a story to tell.
The 350 vehicles come from Ferrari's Tailor Made programme, where the company's most valued customers (in other words, those who have bought the most and sold the least) work with the factory to create something unique.
There will be 70 bespoke versions of each of Ferrari's five models currently on sale - that's the California T, 488 GTB, 488 Spider, F12 and GTC4Lusso. Ferrari itself will build nine examples of the new LaFerrari Aperta to also take part in the celebrations.
But back to Paris and the four unique vehicles on display. First is a brown California T, and before you ask who on Earth would paint a Ferrari brown, we can answer by saying Steve McQueen did. This vehicle is inspired by the 1963 Ferrari 250 GT Berlinetta Lusso, which was given by McQueen to his first wife Neile Adams. It, as you may now have guessed, was also brown and featured the same camel leather interior as this California T.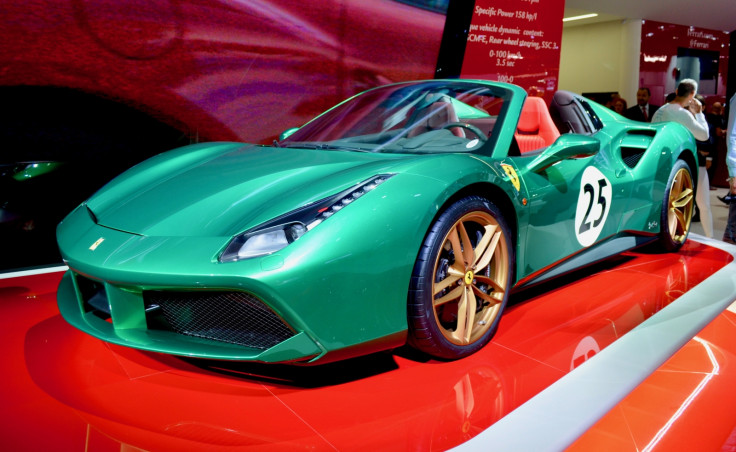 Across the show floor site arguably the most stereotypically-specced Ferrari ever made. It is a red 488 GTB, finished with white roof stripes, white details around the side skirts and front air intakes, yellow gear shift paddles and tan racing bucket seats. It is, for us, the ultimate spec for a mid-engined Ferrari coupe, reminding us of the red-on-tan F355s of the nineties.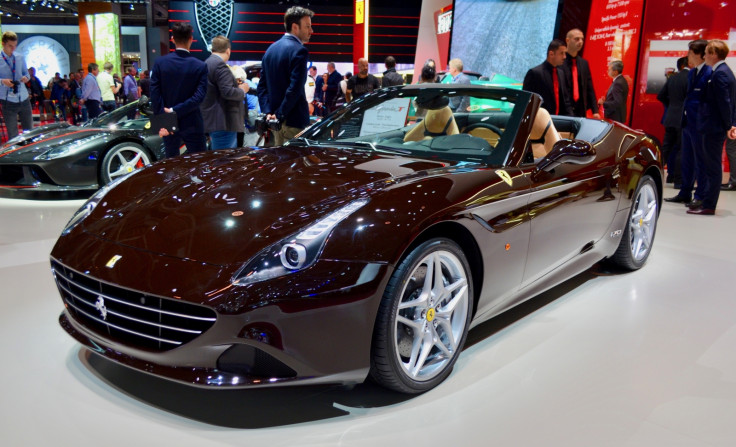 This car is called The Schumacher, as it was built in homage to the F2003-GA, with which Michael Schumacher won the 2003 Formula One Drivers' World Championship, scoring six wins during the course of the season.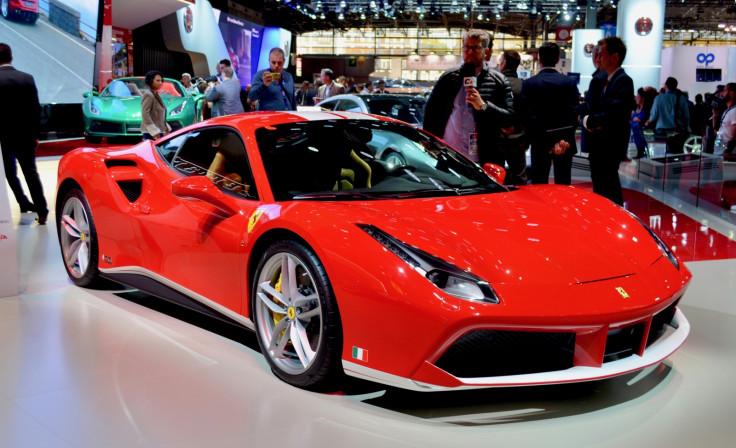 Next up is perhaps the most controversial. The bright green 488 Spider, called The Green Jewel, was inspired by the equally green Ferrari 365 P2 by the British David Piper Racing team in the sixties. Piper himself was a well-known Ferrari privateer racer (in other words, his team was not funded by the Ferrari factory) and won the nine hours of Kyalami in 1965 and 1966. His car carried the same number 25 as the 488 Spider.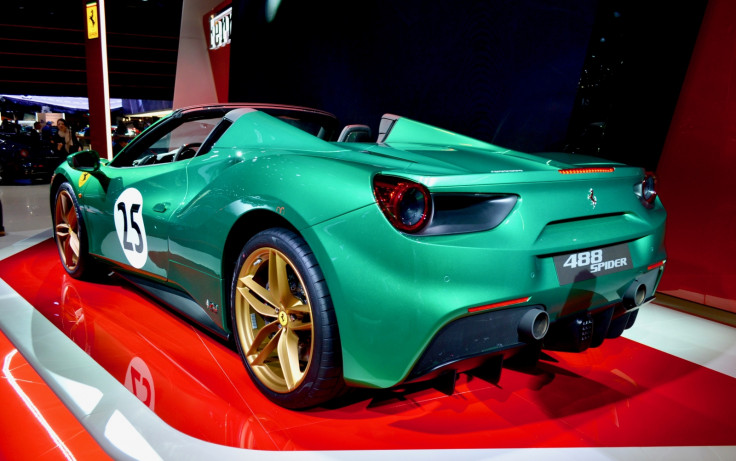 Finally, we have an F12 Berlinetta called The Stirling, which is inspired by the 250 GT Berlinetta SWB driven by Sir Stirling Moss to victory in the 1961 Tourist Trophy at the Goodwood race circuit, Sussex. Both cars are dark blue and feature a white strip across their noses.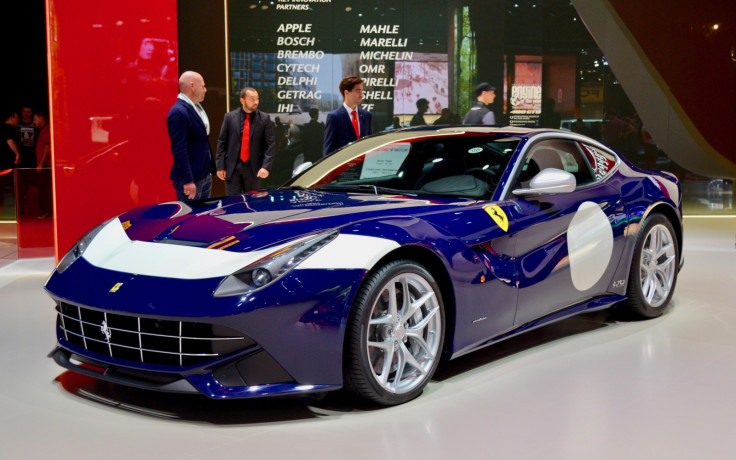 Ferrari will use these cars and the rest of the 350 special editions in a 60-country world tour through 2017. A series of worldwide events will span the entire year, before concluding with an event in the company's home town of Maranello.