Mercedes AMG making road-legal $2m hypercar with Formula One engine
To compete with the Aston Martin-Red Bull 001, the car will share an engine with Lewis Hamilton's F1 car.
Just when we thought Ferrari, McLaren, Porsche and Koenigsegg had the hypercar market to themselves, Aston Martin, Red Bull and now Mercedes are out to prove us wrong.
Less than three months on from Aston Martin and Red Bull revealing the AM-RB 001, a car which is claimed to lap Silverstone as fast as a Formula One car, now Mercedes wants a piece of the action by developing its own F1-inspired hypercar.
Only "inspired" isn't quite the right word, because the as-yet unnamed car will actually be powered by a Mercedes AMG Formula One engine. Like those used to win race after race at the hands of Lewis Hamilton and Nico Rosberg.
AMG, the performance division of Mercedes, has published a sketch, above, of what its car might look like.
The company said at the Paris Motor Show this week the car will be powered by the same 1.6-litre turbocharged V6 engine, with an 11,000rpm rev limiter and fast-discharge electric hybrid system, as the company's current Formula One car. Power output is expected to be an F1-like 1,000 horsepower.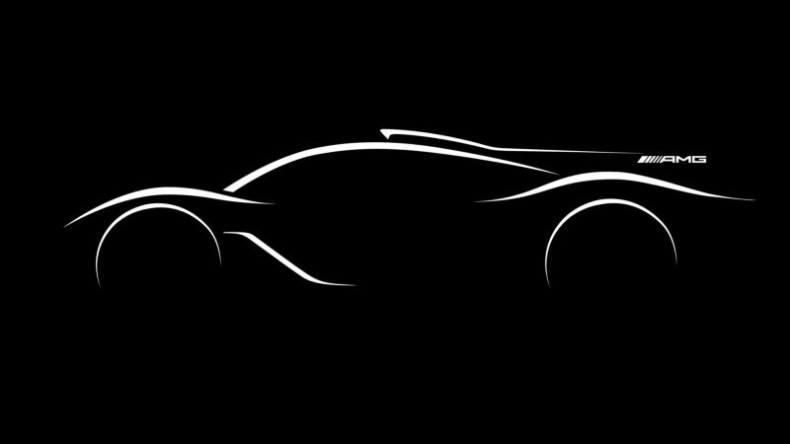 AMG boss Tobias Moers told Car and Driver that it will not be an engine "inspired by F1", but "it's going to be that engine... It's the power pack, the batteries – it's the most efficient engine I know of in terms of dealing with thermal losses."
How AMG makes such an engine capable of survive the torture of city traffic and novice drivers remains to be seen. F1 engines are famously brittle and operate to very specific tolerances.
We can't imagine roadcar buyers putting up with a car which needs its fluids slowly warming before each drive, nor will they want to replace blown turbos and other failed parts every few hundred miles. Making an F1-spec engine reliable enough for road use is nothing short of a herculean challenge which very few manufacturers are capable of.
Described as "a very ambitious" project, Mercedes expects the car to be ready in two years, with the first deliveries starting in late 2018 or early 2019 – a similar timeline to the AM-RB 001. And not only will it be like an F1 car, it will get access to technology currently banned by Formula One rules, like active aerodynamics. A price of around $2m (£1.5m) is to be expected, putting it in the same ballpark as the Bugatti Chiron and LaFerrari Aperta, but less than the £3m Aston/Red Bull.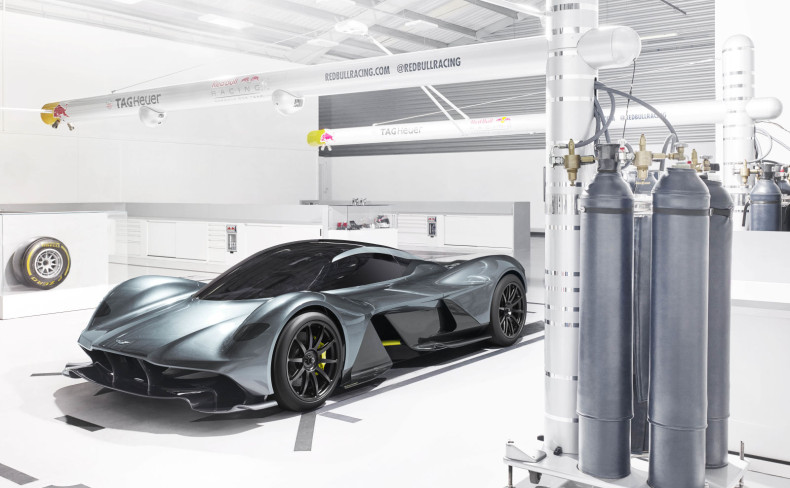 The sketch published by Mercedes AMG shows a car which looks like an LMP1 car – that is, one used in the top prototype class in the World Endurance Championship, which competes at the Le Mans 24 hours. The car has a closed cockpit and a large roof-mounted air intake. AMG says the car will be road legal and built primarily for the road; there will be no track-only option like the McLaren P1 GTR or Ferrari FXXK, and there will be no convertible either, the company says.
The car also appears to have a large fin running rearwards from the roof to the rear wing, similar to those used to prevent LMP1 cars becoming airborne in collisions.
The project is, naturally, fascinating and we cannot wait to see what Mercedes comes up with and how it plans to make a highly-strung Formula One engine suitable for road use. With this, the Bugatti Chiron and the AM-RB 001, the next few years are going to be very interesting indeed.