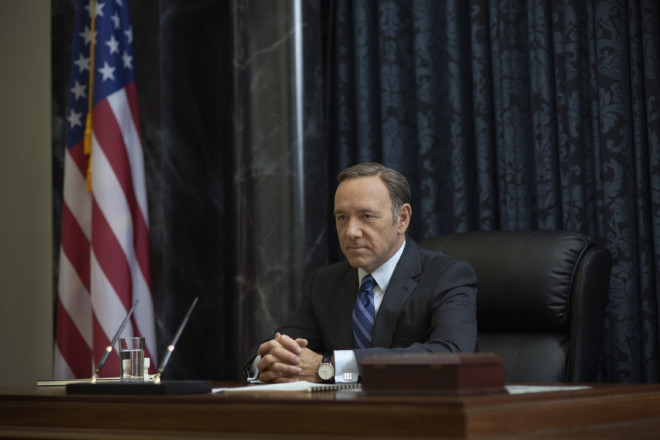 Kevin Spacey has announced a Twitter Q&A for fans of Netflix's hit political thriller series House of Cards.
Taking place at 6pm GMT (10am PST) Spacey has encouraged fans to use the hashtag #ASKHoC to send in their quesitons.
Both Spacey and co-star Robin Wright will lead the entire cast of the show in answering questions about the first two seasons, and probably a few about what's to come in season three.
The pair will be joined by the likes of Michael Kelly, Gil Birmingham, Jimmi Simpson and show creator Beau Willimon.
Season Two became available for bulk viewing on 14 February, gripping the entertainment world for another 13 episodes.
Netflix announced a third season on 1 February 2014, with it expected to air around the same time next year.