House prices: UK and US property markets 'treading water' amid political concerns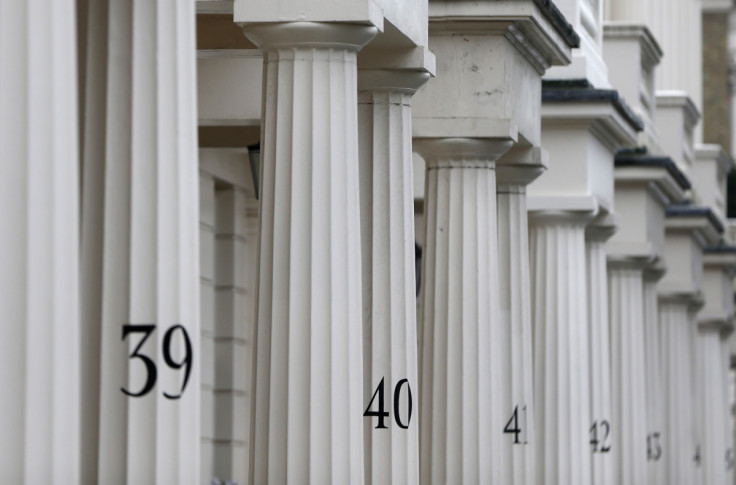 Property markets in the UK and US are "largely treading water" in a sea of political uncertainty, according to the Knight Frank Global House Price Index for the first quarter of 2016. Elsewhere in the world, property markets are "starting to cool", even in Turkey, where prices have risen faster than anywhere.
"The US and the UK are largely treading water, price growth in the first three months of 2016 equated to 0.9% and 1.6% respectively, linked in part to political worries, notably potential Brexit in the UK and the US presidential election," said Kate Everett-Allen, head of international residential research at Knight Frank, an estate agent.
On 23 June, Britain will vote in a referendum on its membership of the European Union (EU). The potential for a so-called Brexit has caused sterling to lose value and property investors are delaying decisions until after the vote. Remain campaigners say a Brexit threatens to cause economic, financial and political turmoil for the UK, though the pro-Brexit camp accuse them of scaremongering and hyperbole.
Meanwhile in the US, the Republican nominee for president, the billionaire businessman Donald Trump, has inflamed political tensions in the country over his fierce and divisive rhetoric on immigration and Muslims, among other highly-charged issues.
The presumptive Democratic nominee Hillary Clinton is also deeply unpopular with the American public and is embroiled in a damaging security scandal over her use of a personal email for secret and official communication while she was secretary of state in the Obama administration.
Knight Frank said house prices across the world grew by an average of 3.4% in the year to the first quarter, up from 3% annual growth in 2015. In Turkey, which tops the Knight Frank list for the fourth consecutive quarter, prices soared by an average of 15.3% over the year, though this is down from 18% in the previous three-month period.
"Security concerns, Russian sanctions and mounting pressures on the lira are curtailing investment despite high demand and low supply characterising the wider property market," Everett-Allen said.
She continued: "Aside from Turkey, emerging markets have seen prices enter a period of flat or low growth since mid-2014. The Bric nations recorded annual price growth of 3% on average in the 12 months to March 2016, four years ago this figure was closer to 11%. Capital flight, currency shifts (partly due to US rate rise), volatile equity markets and slowing wages are hampering demand."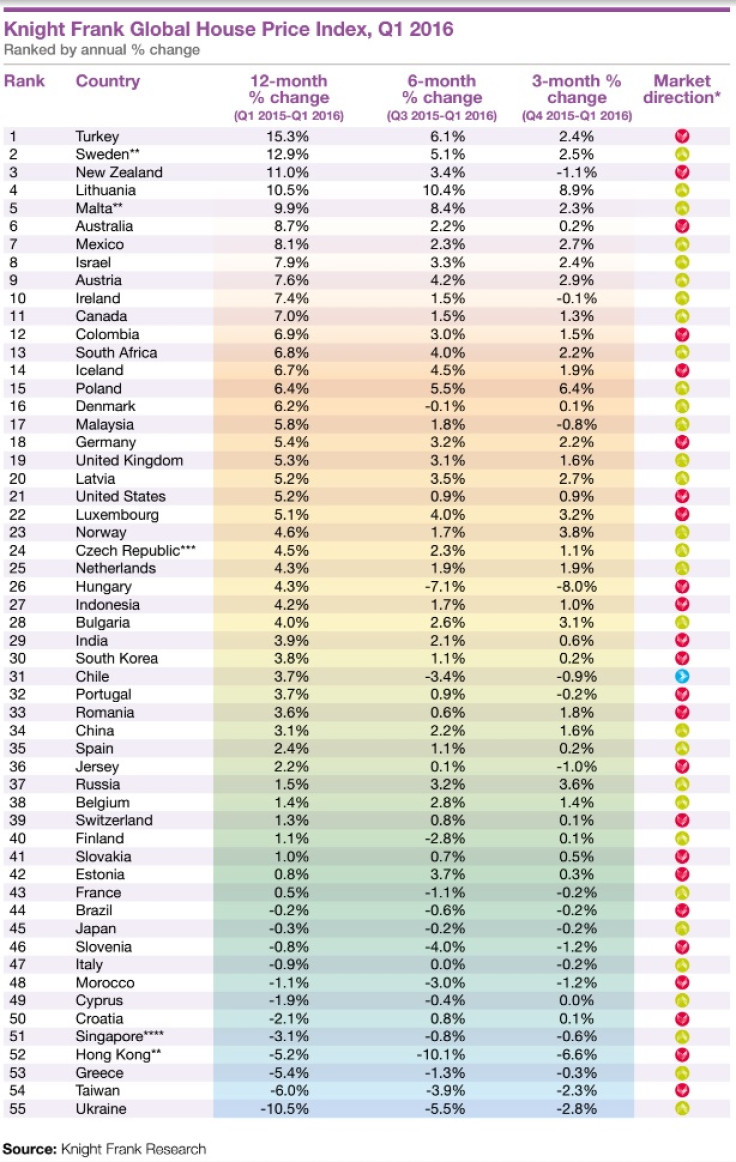 © Copyright IBTimes 2023. All rights reserved.