Housing bill means 'slow death' of social homes as Right to Buy extended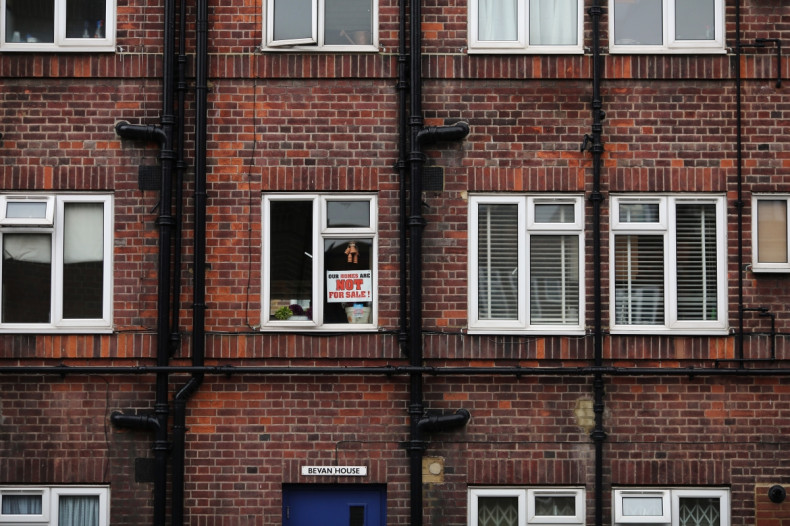 At least 80,000 council homes will be lost by 2020 because of the government's controversial Housing and Planning Bill, the Local Government Association (LGA) has claimed. But a government spokesman dismissed the figure as "misleading and based on speculation".
The LGA, which represents 370 local councils across England and Wales, forecasts councils will be forced to sell off 66,000 homes under the existing Right to Buy scheme by the end of the decade. Under the Housing Bill, Right to Buy will be extended to housing association tenants. The Bill also makes councils sell off high-value council homes to raise money, meaning a further loss of 22,000 council-owned properties. This will add as much as £210m to the housing benefit bill, claims the LGA, because more recipients will end up living in the private rather than social sector.
Local councils want to retain 100% of the revenues from the sales of their homes under the Right to Buy. Currently they keep a third of that amount. They also want the discounts for buyers to be set locally to better reflect market prices. And they say Chancellor George Osborne's 1% cut to social rents leaves them another £2.2bn out of pocket, meaning they will struggle even more to replace the homes they must sell -- all in all meaning fewer council houses.
"Councils want to help the government shift spending from benefits to bricks and support measures to help people into home ownership but the Right to Buy extension must absolutely not be funded by forcing councils to sell off their homes," said Councillor Peter Box, LGA's housing spokesman. "As a minimum, we forecast that 88,000 council homes will be sold up to 2020. There is a real risk that complex rules and restrictions will combine with certain aspects of the Housing and Planning Bill to have the unintended consequence of making building replacements almost impossible."
The government extended Right to But to housing associations after refreshing the existing scheme for council tenants in 2012. Ministers want to increase the home ownership rate and boost the building of new private homes. Housing completions are rising, but still running at around half the level needed to meet demand. A spokesman for the Department for Communities and Local Government (DCLG) said the LGA figures "are misleading and based on speculation".
"More council housing has been built since 2010 than in the previous 13 years," he said. "More homes were built as a result of Right to Buy, under the first year of the reinvigorated scheme – showing councils are delivering on their commitment to provide a new affordable property within 3 years. The Housing Bill ensures the sale of empty high value council assets will enable receipts to be reinvested in building new homes that better meet local needs as well as supporting home ownership through Right to Buy."
Tim Farron, leader of the Liberal Democrats, said the LGA figures "shows the Conservative policy will decimate social housing and rip the heart out of communities. The government has said socially-rented will be replaced, but everyone in the sector knows this is utterly false. The Conservatives try and paint Right to Buy as somehow aspirational but it is actually the slow death of social housing."
The Housing Bill, if it passes through parliament, will also end lifetime tenancies for new council tenants and subject them to periodic reviews by local officials, who can move people on if it is deemed they no longer need the property they are in.