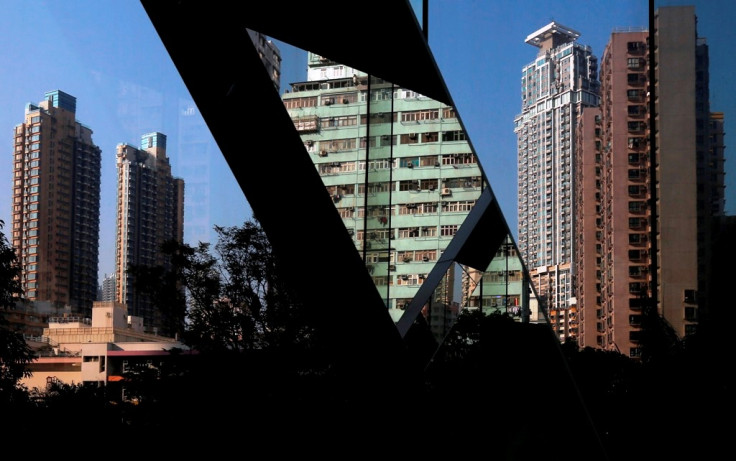 Market watchers, prompted by government moves to battle a potential housing bubble in Hong Kong, have said that even a "collapse" in house prices will not set off a prolonged "economic downturn" in the city.
Hong Kong is largely captive to US monetary policy as it has pegged its currency to the US dollar and a tighter US Federal Reserve policy will push up mortgage rates in the city, Chang Liu, an economist at Capital Economics, said in a note, adding that mainland Chinese were buying fewer properties.
Chang noted that a crash in home prices will mainly hit Hong Kong's private consumption, and its construction and banking sectors.
Studies suggest that a percentage-point decline in home prices causes a 0.1 percentage-point fall in the city's private consumption growth, Chang noted, adding that the 70% price drop in the 1997 crash, amid the Asian financial crisis, lowered consumption growth by 7% to 8% over five years.
But as construction accounts for just about 4% of GDP, a collapse there will be "manageable" for the economy, Chang noted.
Banks, meanwhile, may be protected by low loan-to-value ratios averaging around 55% for last year's new mortgages, and by government attempts to rein in speculators, keeping delinquency ratios low, he added.
Citigroup, in a note this week, said Hong Kong could introduce further cooling measures to prevent its housing market from overheating as the US central bank increases interest rates at a slower-than-expected pace.
But Citi said it was still positive about the city's residential property market over the next year.
Chang said: "With the [US] Federal Reserve set to tighten policy this year and growth likely to slow further in the mainland, there are rising concerns about a possible collapse in house prices.
"While [Hong Kong's] economy would be weakened if this happened, we would not expect to see a severe and protracted economic downturn."
"While the impact is sizable, it also suggests that even a total collapse in house prices would be unlikely to lead to a slump in private consumption," he added.
Citi said: "Further tightening may cool the property market only for a short while.
"We expect the annual supply shortage of over 6,000 units to continue for the next three years. Families that do not buy a house would opt for a lease, which would drive up the rental rates – another support to physical home prices."
Both Hong Kong's housing minister Anthony Cheung, and the head of the Hong Kong Monetary Authority, warned on 3 February that cooling measures will be taken to avert a housing bubble.
The city's home prices have risen by some 13% after hitting a bottom in mid-2014.
Hong Kong's private home price index climbed to a record high in December 2014, up 13% from a year ago, after rising for nine straight months, according to official data.