How about a Bentley, Bond? New Continental GT arrives with 007 technology
Rotating dashboard and 18-speaker stereo are jewels of a luxury interior.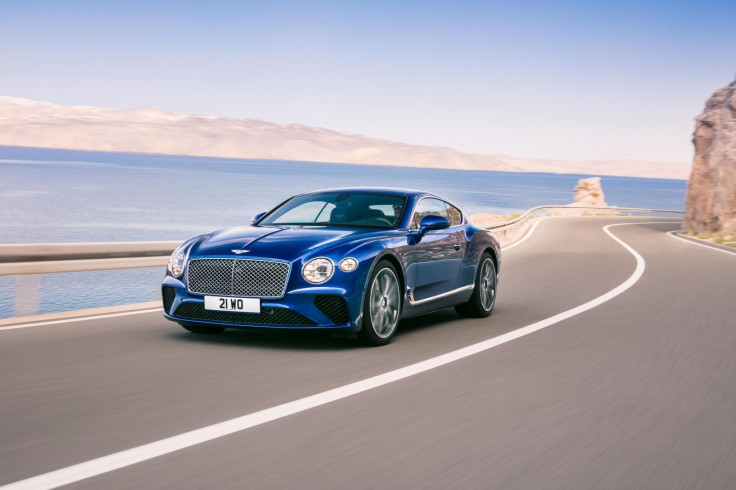 We all know James Bond's relationship with Aston Martin, but Ian Fleming's novels originally had 007 in a Bentley, and only when Goldeneye hit cinemas did the ejector seat-equipped DB5 take the limelight.
Now, for the spy's 25th outing, with Daniel Craig's return to the role in 2019, Bond should seriously consider the new Bentley Continental GT. Partly for its classical good looks and Blofeld-beating performance, but mostly for a new dashboard which rotates like a gadget straight out of Q-Branch.
Just like the number plates of Bond's Aston DB5, which span around to reveal three different options, a section of the new Continental GT's dashboard rotates through three faces. First there is a blank piece of wood and leather, continuing the design of the rest of the dashboard - and tailored in any way you want, naturally.
Then, at the press of a button, the middle section spins around to reveal three gauges - outside temperature, a compass and a stopwatch. Another press and the panel rotates again to reveal a "retina-quality" 12.3in touchscreen for the car's satnav and infotainment system.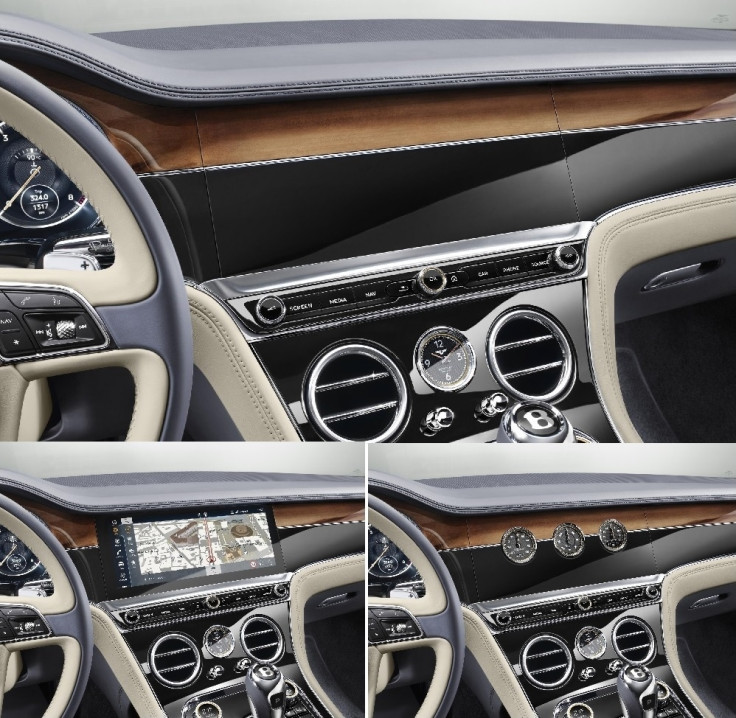 A rotating dashboard gives the driver three options at the push of a button
Bentley
A second display sits behind the steering wheel, replacing all traditional dials with pixels, and as well as Bentley's own VW-sourced system, Apple CarPlay can be used when connecting an iPhone via USB.
Sticking with entertainment, the Bentley is offered with a choice of three music systems. As standard there are 10 speakers and 650 watts of power, while drivers wanting a more operatic experience can tick the box for a 16-speaker Bang & Olufsen system boasting 1,500 watts.
Finally, for those after the Royal Albert Hall on wheels, there is a 2,200-watt Naim setup with no fewer than 18 speakers, including an "Active Bass Transducer" in each of the front seats - essentially a device to make you feel the music as much as you can hear it.
To further improve the car's interior sound, Bentley has fitted the new GT with laminated acoustic glass which reduces external sounds intruding by nine decibels over its predecessor.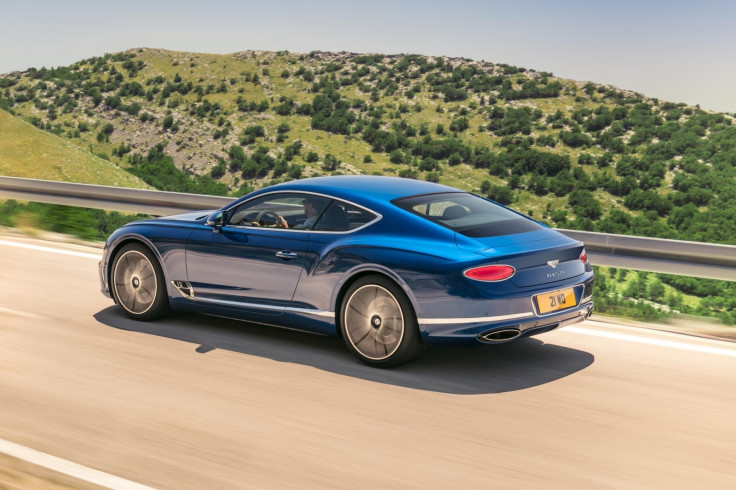 As well as the usual lashings of leather, the interior also gets more wood than before. In all there are 10sq m of responsibly sourced timber, installed by hand during a nine-hour process.
The new Continental GT is powered by Bentley's familiar 6.0-litre, W12 engine with twin-turbocharging and a power output of 626 horsepower. The car accelerates from zero to 62mph (100km/h) in 3.7 seconds and has a top speed of 207mph.
Production will begin later this year, with deliveries starting in the spring of 2018. Prices have not yet been announced, but are expected to start just above the outgoing model's £150,500. The car will get its public showcase at the Frankfurt motor show in September.
© Copyright IBTimes 2023. All rights reserved.