How blockchain is transforming the world's approach to social change
Jon Duschinsky, Senior Advisor, Giftcoin, looks at the emerging world of 'cryptophilanthropy'.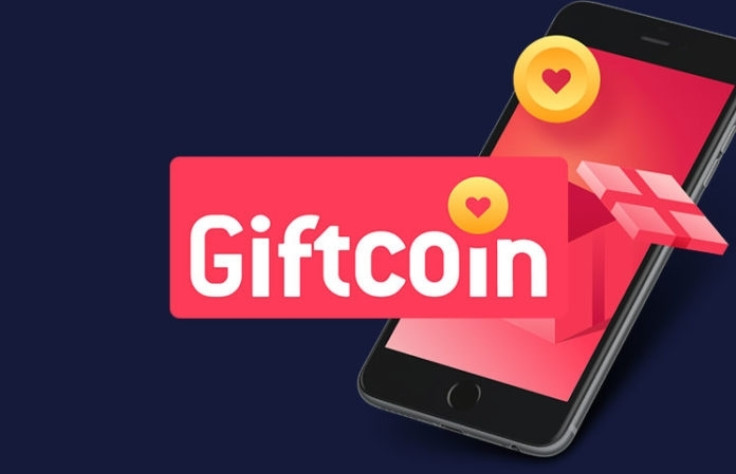 We are at the start of a revolution in social change; the most radical shake-up of the world of philanthropy and social entrepreneurship since the Victorian era, which could see the traditional non profit model become a thing of the past.
While the rapid growth of crowdfunding, online donation facilities and social media have all had a part to play, it is blockchain technology that is fundamentally re-defining how the world can achieve social good.
For decades, philanthropists and social leaders have wanted to feel more closely connected to the charitable causes and beneficiaries they support. And that's something we can all relate to. We all want to know how money is spent, what's happening when and where, and ultimately that our donations are having a real impact.
Non profits have worked hard to communicate better, to showcase what they do and build deeper and trusted relationships with supporters, but it's often not enough. Philanthropists want more. Blockchain technology and cryptocurrencies give society the opportunity to re-think our whole approach to delivering social good.
A fully transparent donation model
As a publicly viewable ledger, blockchain enables every donation and transaction to be visible, secure and – critically – traceable. It has the potential to expose inefficiencies and therefore drive up standards. Essentially, the real force of this technology is that it enables those who want to do social good to achieve it directly, reducing the need for intermediaries.
With full accountability and transparency, philanthropists gifting digital currencies are not reliant on third parties telling them what is happening at every stage of the process. They can donate directly and track their gift, accessing real-time information about how it is being used. Blockchain also opens an avenue for communication between donors and the people they have directly affected.
The non profit sector has strived to deliver a high level of beneficiary and supporter-led 'relationship fundraising' for many years, but without the technology in place to support this approach, it has often been a costly and labour-intensive practice. Only now – through blockchain – can charitable organisations achieve this.
According to David Cravinho, UNICEF's Global Fundraising Specialist, Private Fundraising and Partnerships Division: "Blockchain technology offers the potential to engage and inspire current and new donor audiences through increased transparency and connection with beneficiaries. In particular, issues around trust and transparency have often been cited as a donation barrier for the millennial generation. They are a generation that has been quick to
embrace new technological disruptors in other sectors and blockchain technology has a lot of potential to be applied to funding models most popular among millennials."
"It's also worth considering that some of the most impactful INGOs, such as UNICEF, operate on a global scale which requires the transfer of resources across the world on a daily basis and complex supply chains to deliver services to beneficiaries. Blockchain technology has the potential to make all these cross-border transactions much more efficient and significantly reduce the amount spent on currency exchange and bank transfers."
Donations are already being made via bitcoin, litecoin and Ethereum, and the world's first charitable giving cryptocurrency, Giftcoin – which enables an end-to-end transparent donation facility, will launch in the new year.
The power of a unique cryptocurrency and platform for charitable giving like Giftcoin is that it can become a central hub for digital donations, bringing like-minded people together to create change. Giftcoin communities can be established, enabling people to work together to achieve longer-term projects, where funds will only be released when relevant targets have been met. Social media assets are triggered in line with project developments, encouraging the community to share the news and encourage others to get involved.
Shifting power and democratising change
Traditionally, non profits ask for funds for a specific issue, whether that is poverty, cancer research, homelessness or education. They have an incredible wealth of knowledge about their field and provide vital services worldwide, but the system isn't optimal. Aid cannot always reach those who need it most and supporters are feeling increasingly disconnected from beneficiaries. Plus, giving people the help we think they need can in fact be counterproductive; it may not be the right type or level of support and it can discourage beneficiaries from taking action for themselves.
'Cryptophilanthropy' moves the focus from funding programmes to solving problems, meaning that people on the frontline of the world's problems and social investors can come together and create their own solutions.
Far more than simply enabling secure and transparent donations, blockchain technology offers a fundamental shift of power away from institutions into the hands of philanthropists and beneficiaries. It enables society to decentralise and disintermediate the process of achieving change.
In this way, everyone is empowered to play their part in the delivery of social change. For supporters, one individual might choose to independently fund a child in Africa to complete her education, while others might contribute collectively to a fund with a set charitable purpose or community initiative. And when it comes to beneficiaries or those in a local community where wildlife is threatened by deforestation, for example, blockchain empowers them to take a more active role in finding and applying their own solutions, accessing additional help from aid organisations and other specialists if they need it.
Use of digital currencies is growing rapidly, but how fast philanthropy changes and adapts to this new dynamic is really a matter of trust.
Relinquishing the need for heavy oversight
Non Governmental Organisations (NGOs) are already changing the way they deliver aid, certainly in the field of foreign relief. Where once rice and blankets were the international currency to alleviate poverty, distributed from the back of a convoy truck, assistance is increasingly delivered in the form of cash or as a monetary transaction. In Turkey alone, many thousands of Syrian refugee families are now in receipt of millions of euros every month.
This requires NGOs to have far greater trust in beneficiaries; that people living in desperation and poverty, whose homes and communities have been lost, will know how best to spend the money they are given.
Blockchain technology takes this further, challenging the traditional view of the need for oversight by intermediaries; that we need banks or credit agencies processing transactions, organisations telling us who to support and how much to give. While there is a need for some offline verification, trust will primarily be established based on the impact of donations, and that opens the door to a whole new vision of social change.
As Mark Astarita, former director of fundraising at the British Red Cross, explains: "the move to cash is a reality for most international NGOs, and certainly for the Red Cross. The Red Cross and others are keen to get more cash directly into the field and, as digital currencies become increasingly common internationally, they may well become one of the most effective and secure ways of making this happen."
Rather than forcing donations to go via a charity, if we have a direct link between supporters and beneficiaries, there is no reason why we can't work together to solve problems. How much more engaged will philanthropists be if they are part of finding a solution rather than contributing to another organisation's work programme?
If aid can be delivered to the right people safely, securely and more efficiently in a digital sphere, this certainly disrupts current thinking about the traditional models of charity and philanthropy.
The role of non profits in this new landscape
Non profits all exist to solve a problem. While charitable organisations are responsible for achieving some remarkable achievements and save countless lives, we cannot cling on to patriarchal structures un-necessarily and must consider what blockchain means for them. This doesn't mean that non profits and NGOs will not be part of the solution, but that they will not be the only solution.
The fact is that blockchain technology is rapidly developing and disintermediating markets, and the charity sector will be no exception. It is difficult to predict what the future landscape will look like for non profits and – to a certain extent – this is reliant on their response to the changing environment and willingness to evolve.
Already, organisations that use blockchain technology can enable supporters to track the impact of donations, building trust and confidence. For NGOs in particular, this can be critical in transferring funds to areas of disaster and those where corruption might prevent cash getting through by more traditional means.
But in the longer term, I see a more fundamental shift in the role that non profits play towards becoming guarantors of equity. A situation where non profits take on the role of curator, sharing their specialist knowledge and helping people to source or access services, but stepping back from their delivery.
In all likelihood, it will be the organisations that engage with cryptocurrencies at the forefront of this movement that will undoubtedly find their niche in this new environment.
Immense potential for crypto-giving
The marketplace for crypto-giving is significant. In the UK alone, people donate around £10 billion<sup><sup>[1] to good causes each year, but the scope for gifting cryptocurrencies is of course far greater than that, with billions more currently invested in digital markets.
For the large part, it is high net worth individuals who have taken the plunge and invested in cryptocurrencies and, within that marketplace, there is great appetite for investing in communities and social change.
Technology has an incredible ability to bring people and good causes closer together, reducing the need for intermediaries. But it is blockchain combined with cryptocurrencies that enable us to create a trusted vehicle that will change the future landscape of philanthropy; one that enables social leaders to take a new path towards achieving their philanthropic goals.
About Jon Duschinsky, Giftcoin
Jon Duschinsky is a Senior Advisor to Giftcoin. He is a social innovator and thought leader who helps companies, non-profits and governments do better by doing good. Recently voted the world's second most influential communicator in social innovation (second only to Bill Clinton) by a group of his peers, he has shared speaking platforms with leaders such as Mikhail Gorbachev and Kofi Annan.
Jon is the author of two books, "Philanthropy in a Flat World" (2008) and "(me)volution" (2012) and lectures regularly at universities in Europe and North America.
<sup><sup>[1] CAF UK Giving 2017