How a braless Kim Kardashian is leaving fans unimpressed with a throwback photo
She shared the snap to wish Italian designer Ricardo Tisci a happy belated birthday.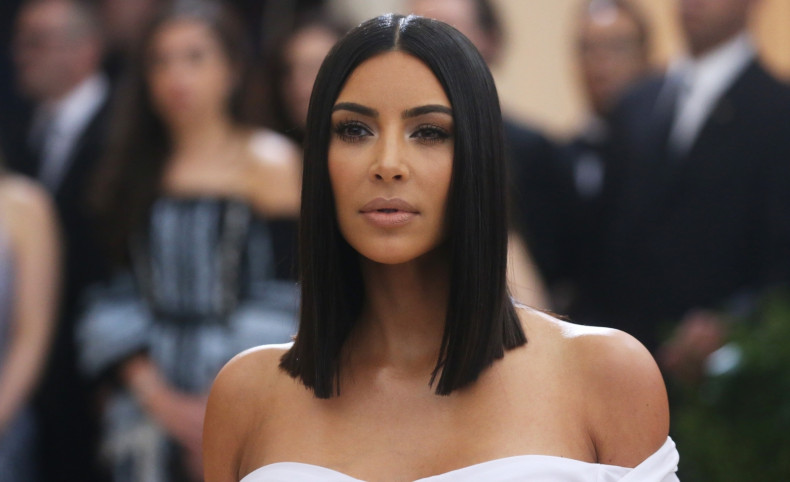 If you have got a smokin' hot body, why not flaunt it? Kim Kardashian did exactly that on social media recently.
The social media mogul, who is not shy about flaunting her gorgeous figure, ditched her clothes to tease her famous body in a throwback photo she shared with her 100 million plus fans on Instagram.
The Keeping Up With The Kardashians star left little to the imagination as she is seen rocking her flawless body, wearing nothing but a pair of sheer tights, with Ricardo Tisci holding a veil over the mother-of-two. The throwback photo is said to be taken right before her wedding in 2014.
The body-confident reality star posted the snap on the photo-and-video sharing application to wish the Italian designer a happy belated birthday.
"I know I'm a day late on posting this but we spoke so you know I love you! I hope you had the best birthday yesterday! So many amazing memories & so many more to come! I love you so much and am forever grateful for you!" the 36-year-old wrote alongside the image.
However, she has also been blasted for the photo she shared, with some calling her self-centred for using the occasion to promote herself.
"Love how Kim ALWAYS turns a happy birthday message for someone else into a pic of her posing as the main focus," one fan commented.
Another fan added, "Has she EVER wished someone a happy birthday without including herself in the picture?"
"The emptiest people on this planets are usually the fullest of themselves..." a third fan said.
Another fan said, "When you can never post the actual persons birthday without including yourself in it."
However, there were some who gushed over the snap, saying she looks "stunning" in the picture.
"Beautiful, Kim," one fan wrote alongside a heart-eyed emoji, while another said: "You look so stunning."