How Britain can remain a soft power superpower after Brexit
The UK shouldn't underestimate the ability of its artistic and cultural material to have a powerful diplomatic effect
Art is a universal language and, to my mind at least, British art and culture represents the best in class – it's hard to imagine the global artistic and cultural landscape without the contribution of Britain. English remains the lingua franca of the world and the medium through which a great deal of art and culture – especially literature and poetry – is expressed.
Intrinsically, art and culture can contribute more to an economy than growth and jobs. Although art and culture can be manifested in everything human – including the normal business of everyday life – their economic values are hard to quantify.
But the economic benefits of art and culture are not the main reason they are important. Art and culture play a civilising role for society and the wider world. Art can be exciting, thought-provoking, elevating, reflective of society, romantic, and sometimes a tool for change.
In 2015, Britain came first in the Portland Soft Power 30 index and, in 2016, Britain came second after the US. France claimed the top spot in 2017, with Britain second and the US in third. Could it be that the Brexit vote and election of Donald Trump in 2016 diminished the soft power of the UK and US?
Perhaps. Certainly, the organisers of the index noted that were the UK to leave the EU "there would likely be a negative impact on global perceptions of Britain thereafter". Forfeiting membership of a major multilateral organisation would also have a negative impact on objective measures of the UK's soft power.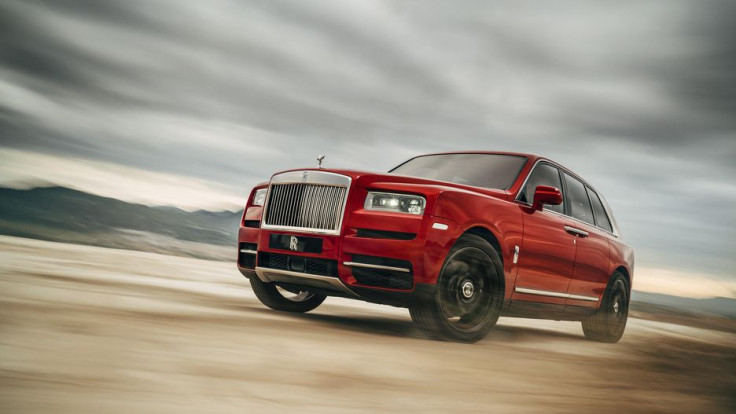 Bond, Burberry and the Rolls Royce
Portland names the sub-indices in its measurement of soft power as: digital, culture, enterprise, education, engagement and government. And this covers a considerable amount of ground. Other factors often taken into account include tech products, friendliness and luxury goods – brands such as Aston Martin, Burberry and Rolls Royce are unrivalled for projecting British values around the world. Also taken into account are foreign policy and "liveability".
The UK's rich civil society and charitable sector further contribute to British soft power. Major global organisations that contribute to development, disaster relief and human rights reforms such Oxfam, Save the Children, and Amnesty International – recent scandals notwithstanding – are key components in the UK's overall ability to contribute to the global good.
Major sporting institutions, such as the Premier League, are a huge function in projecting soft power to the rest of the world. One thing that struck soldiers who served in Iraq and Afghanistan, was that the countries had already been occupied by Premier League clubs, whose shirts were massive sellers in both.
Virtual bridges to the world
Art, culture and globalisation have one thing in common. They force us to think about the rest of the world, not just ourselves. We live in an era when it's important to be sensitive not only to economic opportunities but also to social and political values nation to nation. One must have what the Chinese call "guanxi". Guanxi (Chinese: 关系) is best described as the relationships that individuals cultivate with other individuals and is a central idea in Chinese society.
Given the all-encompassing ubiquity of the worldwide web (another British export to the world) is it possible to use new technologies as virtual bridges across the vast distances separating cultures? In this respect, Britain not only has a larger digital economy than its European competitors, it leads the world in digital engagement. In an age of digital growth of music, film and TV, Britain's huge archive of material will allow it to not only extend Britain's cultural reach, but also to make some much-needed export revenue.
The UK shouldn't underestimate the ability of its artistic and cultural material to have a powerful diplomatic effect – in Top Gear's 2011 Middle East special, the three presenters discovered that not only did Syria show Top Gear, but that they were also extremely popular there.
Empirical
evidence from
my recent research suggests
that digital capabilities – such as social media participation – and country-level characteristics – such as art and culture – complement each other.
In other words, the impact of art and culture is greater when social media participation is higher. So a society such as Britain with its fantastic artistic and cultural material and a large digital economy should be able to spread this art and culture around the globe rapidly, and to greater effect.
Since immigration was one of the key issues during the Brexit debate and gave many people in the world a negative impression of Britain, it can only benefit the country to aggressively promote its artistic and cultural output – especially in ways that stress a sense of multicultural empathy.
Hopefully this will help to change the impression of Britain as a xenophobic society that is intolerant of immigrants. Britain is a soft power superpower and it needs to promote that fact.
---
Tolu Olarewaju, Lecturer in Economics, Staffordshire University
---
This article was originally published on The Conversation. Read the original article.
© Copyright IBTimes 2023. All rights reserved.