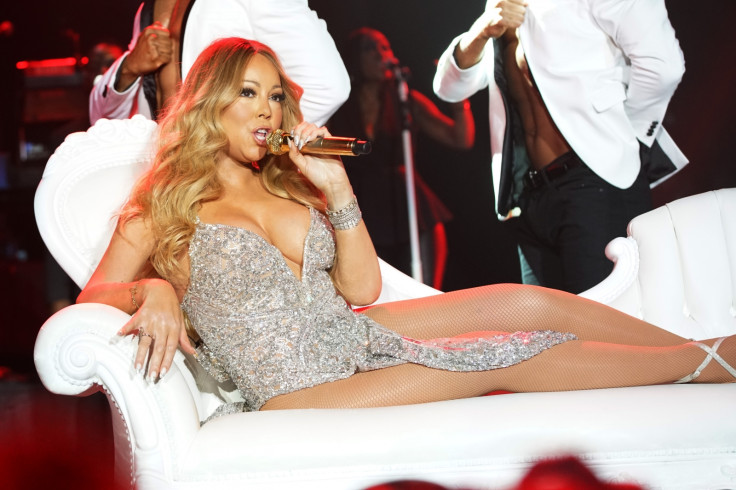 Mariah Carey will be packing away her glitter as the singer prepares to end her Las Vegas residency. The We Belong Together singer will perform her last shows at Caesars Palace's The Colosseum in 2017 leaving Jennifer Lopez and Britney Spears to represent the divas on the Sin City scene. As Carey bows out, IBTimes UK investigates how the singers have made it cool for younger performers to host Vegas residencies.
After two years at The Colosseum, Carey, 46, will perform her final nine shows at the venue between 26 April and 13 May. Tickets for the Grammy-winner's last leg range from $55 (£42.40) to $250. The residency, titled Mariah #1 To Infinity, got off to a rocky start in May 2015 with Carey criticised for poor vocals and lip-syncing. Many believed the singer should have delayed the shows to heal from her highly-publicised split from husband Nick Cannon after six years of marriage but Carey continued to push through like a true professional.
Gradually, Carey's performances began to improve and soon thousands were flocking to the singer's residencies each week. It is understandable that Carey was keen to plough through the shows given her healthy salary.
Although her salary was never revealed, reports in January 2015 claimed Carey would earn "multi-millions" from her Vegas residency with some suggesting it was significantly more than the $30m contract Spears was under at the time.
As a performer, landing a Las Vegas residency is a particularly cushty gig, mostly for the stability of remaining in one place in contrast to an international tour. Spears told Vegas Player in 2013: "When you tour, it's so hard on the body. I look back and I don't know how I did it. Being in one place is cool. It's a more stable environment."
Of course, the mega salary helps. Spears, 35, began her Piece Of Me residency at Planet Hollywood in December 2013 with her initial contract worth a reported $15m. However with popularity soaring, Spears' salary doubled to $30m in 2015 with the Make Me singer signing a two-year extension deal. The pop star later received a $5m pay rise and it was estimated that her salary coupled with merchandise revenue could push her earnings beyond those of powerhouse songstress Celine Dion.
Dion, 48, is the queen of Las Vegas. The My Heart Will Go On singer began her first residency at The Colosseum in 2002 and resumed the shows in 2011. As of 2014, Dion is said to be the top-earning musician in Vegas with the singer reportedly earning $476,000 per show. Certainly, Dion's popularity on the strip is unwavering but she is considered a "golden oldie" alongside Cher and Elton John who have also held popular residencies.
With Carey, Spears and Jennifer Lopez, who reportedly earns $350,000 per show, taking up residency, the Vegas landscape is becoming younger. Along with the impressive pay packets and stability of one venue, the flexibility residencies offer is particularly appealing for younger performers who simultaneously work on a bevy of other projects.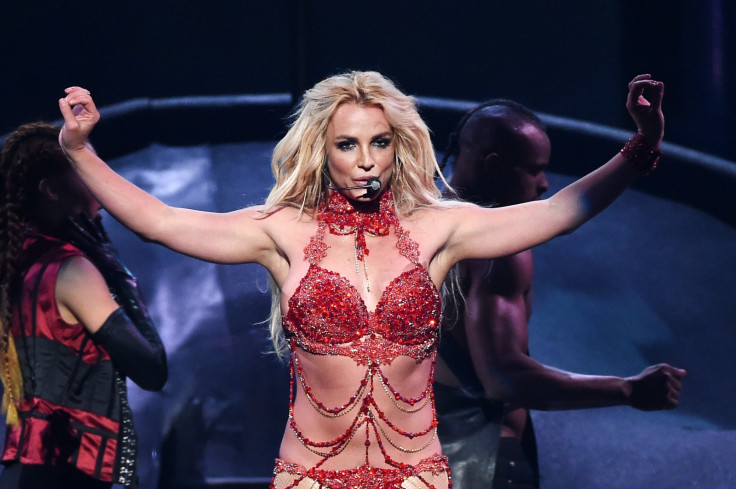 All three singers juggle other professional commitments such as endorsement deals and TV and film roles with being mothers to young children.
Perhaps even more surprisingly, Vegas has also become appealing to rappers and r'n'b singers. In September 2015, it was announced that Chris Brown had signed a 10-show contract with Drai's nightclub to the tune of $500,000 – he was later dropped from the deal over an alleged race scandal. Atlanta-native T.I. also announced a series of shows at the venue while French Montana is teaming up with TAO, Lavo and Marquee nightclubs. Outkast rapper Big Boi has joined the flock by hosting a residency at the Wynn hotel.
The bright lights of Sin City are also attractive for EDM artists with Calvin Harris named the world's highest-earning DJs year-on-year mostly due to his lucrative residency.
Las Vegas is clearly the place to be for artists who have attained longevity, a sizeable fan base and scores of hits under their belts. Will the strip be able to entice Carey back in the future?