Taylor Swift may be known for a ill-fated love life, having previously been linked to a string of high-profile men including Harry Styles, Jake Gyllenhaal and John Mayer. But now, as she 'swiftly' moves on to her next conquest – British actor Tom Hiddleston – many might not be aware that recent ex, Calvin Harris, has also had his share of failed romance.
The world's highest paid DJ, Scotsman Harris found chart success with songs featuring emphatic declarations of romance, such as How Deep Is Your Love and Feel So Close. Those highs may be over, as Harris is now rumoured to be the victim of cheating after Swift was pictured canoodling with Hiddleston on the US state of Rhode Island.
Swift and Hiddleston were said to have felt an initial spark at the Met Gala earlier this year, where they stormed the dance floor and threw shapes together all night long. Harris was noticeably missing from the glitzy affair, organised by US Vogue editor Anna Wintour. A source has since told The Sun that The Night Manager star has been pursuing the singer since he first laid eyes on the Shake It Off singer.
They said: "Tom has been courting Taylor since they met – he sent her flowers. She's been won over." Whether or not Hollywood's latest hottest couple pursued their relationship while Swift was still dating Harris remains to be discovered.
It is worth noting that while Hiddleston is another name on Swift's lengthy list of lust, Harris hasn't been so lucky in love either. After TMZ speculation on Rita Ora's flirtatious behaviour with Justin Bieber in a recording studio, Harris and Ora's romance went to pot in June 2014.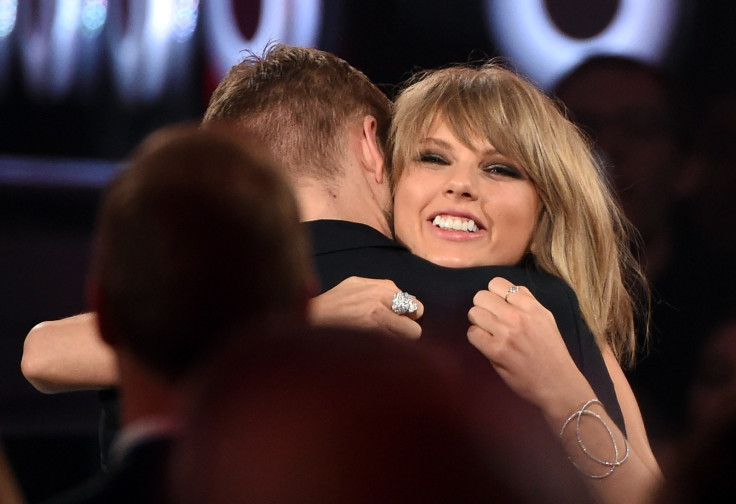 Word of his then-girlfriend's 'touchy-feely' behaviour with global superstar Bieber had gotten back to Harris, leading him to believe she had been unfaithful – a turn-off for the I Need Your Love DJ who may have experienced déjà vu upon seeing the viral video of Swiddleston dancing at the Met Gala in May.
Harris, 32, has dealt with numerous other public break-ups with high-profile women, having been linked to Ellie Goulding, Victoria's Secret model Anne V, and model Aarika Wolf shortly after splitting from Ora.
Despite topping the highest-paid DJ list for a third consecutive year, the British producer has had a tough few months, most recently being involved in a car accident in Los Angeles prior to breaking up with Swift, his girlfriend of a year. A car crashed into a Cadillac SUV in which he was a passenger – the accident resulting in the cancellation of two of his shows – and he was sent to hospital for a cut on the nose but was released shortly after.
Harris is no doubt hoping he'll encounter good fortune for the rest of 2016.