Taylor Swift and Tom Hiddleston a showmance or real love? Body language expert weighs in after kissing snaps
For weeks Swifties have been mourning the end of Taylor Swift and Calvin Harris' 15-month romance with a steadfast belief that the power couple were 'meant for each other'. Little did they know that she had already moved on with one of England's most eligible bachelors and the rumoured next James Bond, Tom Hiddleston.
Those calling for a reunion between the pop princess and Scottish DJ were ultimately blindsided when images emerged online which showed the We Are Never Getting Back Together songstress locked in a passionate clinch with her new beau during a romantic stroll on the beach close to her Rhode Island home.
Considering their prior interaction was at the Met Gala in New York on 4 May when they went head-to head in a viral dance off, the news prompted a social media meltdown and sent the rumour mill into overdrive.
But is it real? A quick scan of Twitter and it's clear that fans remain more than a little dubious. While some claim that it is proof that she cheated on Harris and their budding romance it is not as nouveau as it seems, others suggest that this is nothing more than a showmance with the images more staged than Harry Potter And The Cursed Child play.
We all know just how lucrative a celebrity romantic partnership can be. Just ask Jay Z and Beyoncé who have a billion dollar empire. In June 2015, Swift and Harris managed to trump the power couple as the highest-paid couple in music with combined earnings of $146m. It is also important to note that before those pictures Hiddleston was known for being a fiercely private person, having kept his previous relationships – unlike his derriere – firmly under wraps. The Night Manager star, whose film credits include The Avengers and Thor, has never been pictured on a date, let alone indulging in such enthusiastic PDA.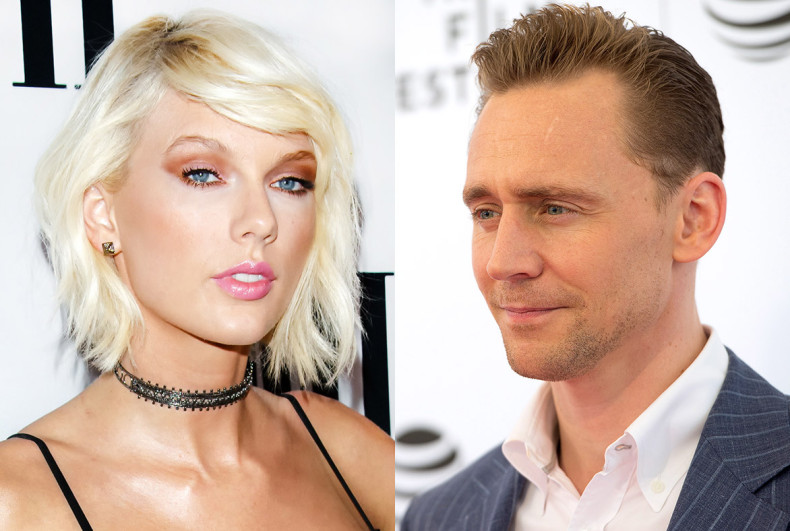 According to body language expert Judi James, it is clear from the pictures that theirs is already an intense affair. "Tom has enveloped Taylor in a double arm lock and a complete, encircling leg lock as he plants his kiss. This type of Koala hugging is intense and possessive and intimate. It's a rare gesture in a passionate marriage, let alone on a first date," she says.
"It looks adorable but it usually needs quite a high level of intimacy, empathy, trust and understanding to perform, especially on a rock in the park. If this relationship really is totally new it has jumped several levels of exploration and physical checking to get to this gloriously romantic stage. This is such an unusual ritual I actually thought I was looking at two actors filming a scene."
James adds that Swift's choice attire for their rendezvous is another tell-tale sign that she has history with the 35-year-old actor. "Taylor is wearing a baggy brown jumper. No woman in history has even chosen anything like this to wear on a first meet-up, especially not with someone wearing dapper Chinos, as Tom is.
"Tom is clearly turning on the charm and the passion moves with Taylor in a way that might seem pushy when dating a girl just out of a love relationship with Calvin. But Tom doesn't seem to be the opportunist type, which means he might possibly be a catalyst for the split rather than someone picking up on the fall-out.
The duo are yet to comment on their budding romance but when, and if, that happens it is likely to be either played down as nothing more than a fleeting moment, a friend comforting another, or a vomit-inducing story of true love after they connected on the dance floor. Either way, expect some righteous grumbling from Harris. He has already un-followed his former girlfriend.