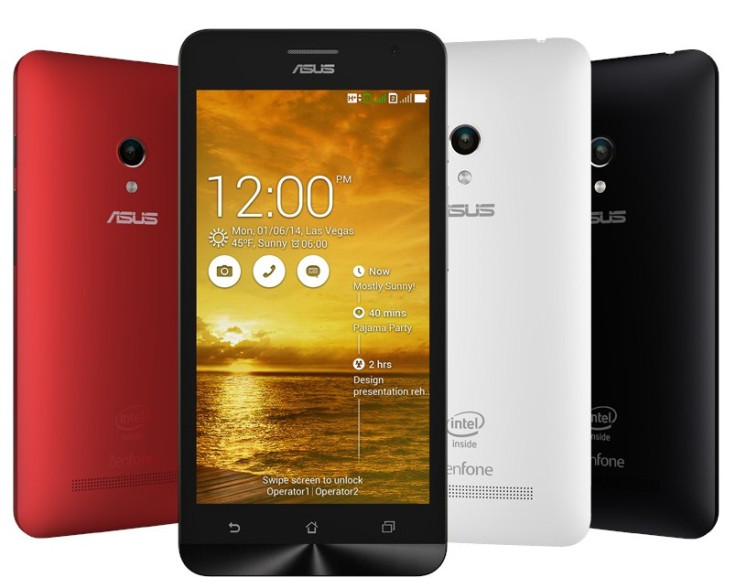 If your ZenFone 5 is plagued with issues after installing the recent Android 5.0 Lollipop (software version 3.23.40.52) that was released earlier this week, don't worry. The official KitKat firmware signing windows are still open. By using them you can roll back to the stable KitKat version any time you wish.
The following is a detailed guide with step-by-step instructions to help you downgrade your ZenFone 5.
A quick note: Keep in mind that this tutorial is for the ZenFone T00F and T00J WW variants which should be running 3.23.40.52. Do not try these on any other variant. Downgrading using the official firmware does not void your manufacturer's warranty, but you need to be extremely cautious, during the process.
IBTimes UK will not be held liable for any damage during the process. Do not forget to keep a backup of all data of the phone.
How to downgrade ZenFone 5 from Lollipop to Kitkat v2.21.40.44
Step-1: Download Android 4.4 KitKat firmware versions 5.3.3.3 and 5.2.2.2 for your ZenFone 5
Download links:
UL-ASUS_T00F-WW-5.3.3.3-user.zip
UL-ASUS_T00F-WW-5.2.2.2-user.zip
Note: Do not extract the downloaded links.
Step-2: Connect the ZenFone to the PC and copy the version 5.3.3.3 only to the phone's internal storage. Do not copy the v5.2.2.2
Step-3: Disable the USB cable. Your phone will show a notification, 'System Update File Detected. Touch to start the system update'
Step-4: Touch the notification to get a pop-up, which will show the file name of the KitKat firmware v5.3.3.3. Select it and tap OK
Step-5: The phone will now enter recovery mode and install the aforementioned KitKat firmware. After the installation, the phone will restart automatically
Step-6: Now flash KitKat firmware v5.2.2.2 on your phone
Step-7: Connect the phone with the PC and move the KitKat file to the internal storage
Step-8: Like the previous KitKat firmware, you should get a notification about the update. Simply touch it to get a pop-up and tap OK to install 5.2.2.2. This should downgrade your software version KitKat completely
Step-9: A reboot is required after the process
After the process go to Settings>> About>> Software information>> Build number, and it should show 2.21.40.44.
Source: Asus support via