Asus seeds Android 5.0 OTA software version 3.23.40.52 for ZenFone 6 and 5 [How to update]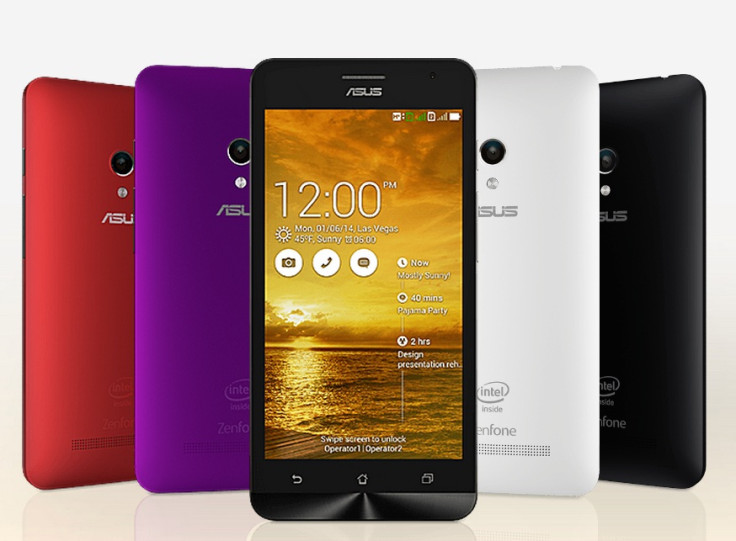 Asus has now made Android 5.0 Lollipop upgrade available for two more of its ZenFone series devices - ZenFone 6 and 5.
The over-the-air upgrade is currently seeding for ZenFone 5 models A500CG and A501CG with software update 3.23.40.52, which is the same version for ZenFone 6 models A600CG and A601CG. The following are the changes you should notice after installing Android Lollipop firmware on your ZenFone models.
Changelog for ZenFone 5 and 6
As Android Lollipop does not support some pre-installed apps, the listed apps will be removed once the upgrade is complete.
Battery widget
PhotoFrame widget
Google Text-To-Speech
Movie Studio
Cloud Print
CMClient
Magic Smoke wallpapers
Following are the features added or changed in the system upgrade
SuperNote: change to link-downloading version
Asuswebstorage: change to link-downloading version
Remote Link: change to link-downloading version
Lockscreen: remove standalone wallpaper & weather info (only for 1GB RAM device)
Quick settings/Recent app layout change (only for 1GB RAM device)
Dialer/Contacts: reduce tab count from 5 to 3; remove group tab name/photo; remove foreground service (only for 1GB RAM device)
InCall screen: remove inCall animation & cover (only for 1GB RAM device)
Fix the problem of losing some files after changing the folder name in File Manager
The upgrade will cause issues for Asus Contacts widgets
Before upgrade, add 4x1 Asus Contacts widget to Home; after upgrade the Asus Contacts widget will always show 'loading'.
Solution: Remove old 4x1 Asus Contacts widget and re-add new 4x1 Asus Contacts widget to Home.
After upgrade, the information in 4x3 Asus Contacts widget will disappear.
Solution: Re-add information into 4x3 Asus Contacts widget.
For ZenFone 6
No longer supports NTFS format SD card. Please remember to back up your SD card data before upgrade to Android L with the following steps:
Connect your ZenFone and computer with USB cable
Enter ZenFone storage via computer
Select all data and copy it. Paste all your SD card data to your computer
How to update ZenFone 6 and 5 to Android 5.0 Lollipop (software v3.23.40.52)
Step-1: Download Android 5.0 Lollipop OTA update for your ZenFone
Download links:
ZenFone 6 [From here]
or, ZenFone 5 [Alternate link]
Step-2: Connect the phone to the computer using USB cable, then transfer the downloaded file to the storage of the phone; internal or, external, both works
Step-3: Disconnect the phone from the computer
Step-4: Wait for some time and you should see a notification on the notification bar
Step-5: Now apply the update and you are done
You should now be running the new Android version on your ZenFone 5/6.
© Copyright IBTimes 2023. All rights reserved.