On a morning in late November a young woman stepped out for breakfast in Saudi Arabian capital Riyadh, and defying the country's strict moral laws took a picture of herself wearing a bright dress, a dark coat and heel boats – without the traditional hijab head covering or loose abaya dress.
What happened next has exposed the brutality and harsh legal repercussions faced by those who reject Saudi's strict moral codes.
The woman, who has been named online as Malak al-Shehri and is believed to be in her early 20s, faced a torrent of online abuse after the picture went viral, and was forced to remove the picture and delete her account.
Islamic hardliners in the conservative kingdom called for her to be punished, and even killed.
"We demand the imprisonment of the rebel Angel Al Shehri." (The name Malak translates to "Angel" in Arabic.)
"Kill her and throw her corpse to the dogs," @ab_alshdadi wrote, while @ilQil tweeted "we want blood."
Bowing to pressure, Saudi authorities arrested al-Shehri on Monday, 12 December, following their duty to monitor "violations of general morals," a police spokesman, Fawaz al-Maiman, said.
Al-Shehri also attracted huge support for her gesture, with one commentator even dubbing her the Rosa Parks of Saudi Arabia, after the black woman who defied racial segregation in America's deep south in the 1960s.
However al-Shehri's Saudi supporters have in their turn become the target of hardliners seeking to silence them with threats of violence.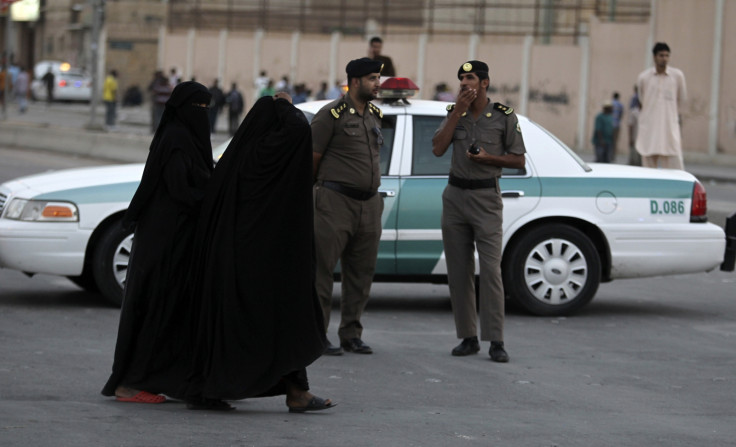 "I do receive threats all the time," said Amal Mohammed, after she spoken out online in support of al-Shehri. "Death threats, rape threats, you name it. I get them almost daily."
Mohammed said that in recent years a movement of Saudi women demanding greater rights had grown in strength, with a recent petition calling for the end of guardianship laws that oblige women to seek male permission before travelling gaining thousands of signatories, and women allowed to vote for the first time in the 2015 municipal elections.
She said this posed a threat to hardliners and authorities desperate to retain control.
"What Malak did was a result of a Saudi women's rights movement. There has been a lot of women just sick of the way things are. What Malak did is representative of many women here. There's a different mentality with women now. We're more educated and aware of our rights. They can't keep treating us like the past generations."
She applauded al-Shehri's gesture, and believes the publicity it generated will have embarrassed the Saudi regime. "I think that news that got out already helped her. She's not an easy scapegoat now so they won't arrest her just to please extremists," she said.
There has been no news on al-Shehri's situation since Monday, and it is not known whether she remains in custody or has been quietly released in an effort to avoid more publicity.
Hillel Neuer, of human rights watchdog UN Watch, has called on the United Nations and international organisations to put pressure on Saudi authorities to ensure al-Shehri faces no repercussions.
"I think she's clearly a hero and was not trying to be provocative but a woman who was exercising her right to walk outside wearing a rather conservative attire and to be a regular person and not drape herself in full body black robes," he said.
"She is the kind of person who should a member of a human rights body and not a tyrannical oppressive government that is oppressing her and her fellow female citizens."
"There are 55 different human rights experts at the UN, and they should speak out and urge her immediate release including the working group on arbitrary detention. Here is a woman who is being arbitrarily detained."