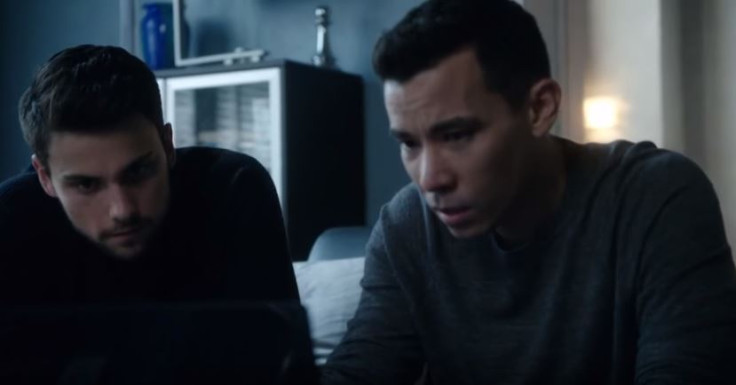 Italian television station Rai 2 had aired an edited version of a gay sex scene involving Oliver and Connor in one of the episodes of How To Get Away With Murder. A Twitter user from Italy posted the edited clip of the same scene and compared it with the original one that aired in the US.
It soon became evident that the Italian TV station had indeed edited the flashback scene, where Connor had hooked up with Oliver to get some documents that Annalise Keating needed for a court case. Although the episode aired in the US on 25 September 2014, the unreasonable cut created a storm on Twitter.
Showrunner Pete Nowalk and Shondaland boss Shonda Rhimes took to the micro-blogging site and expressed their displeasure over the edited scene. Nowalk tweeted, "I haven't heard of this until now. Shocked and disappointed."
He later tweeted the original video and wrote, "Italian viewers, here is the Coliver scene as we intended you to see it: #HTGAWM."
Shonda Rhimes followed in with a tweet that read: "THIS. Censorship of any love is inexcusable." Further, actor Jack Falahee, who plays Connor in the ABC show posted on his Twitter account, "Do you really believe that audiences in Italia aren't "ready" for real life? Even Vatican has begun to open its eyes."
Following the backlash, director of Rai 2 issued a statement [via TV Line] and claimed that an employee made the edits without his supervision and that the network would broadcast the episode again in its entirety on Sunday (10 July).
However, Falahee tweeted, "Does @RaiDue apologize in this or just assign blame to an editor? Am I reading this correctly? But later thanked the network for Thank you for airing the original program this Sunday."
In a two-part tweet, the actor wrote, "Thank you for airing the original program this Sunday but please apologize rather than assigning .. #EndCensorship #loveislove."
"..blame and dodging the issue at hand. Your viewers deserve better, @RaiDue #lgbtq #loveislove #HTGAWM," he added. The actor then signed off by thanking fans for their continued support. "Gotta sign off for a minute but thanks for your continued support of and love for #HTGAWM and #coliver - #lgtbq #loveislove."
How To Get Away With Murder will return with season 3 on 24 September on ABC Network.