Sam Heughan says Outlander season 3 will 'be quite an adventure'; What is next in store for Jamie and Claire?
Ron Moore talks about Jamie's fate in Outlander season 3.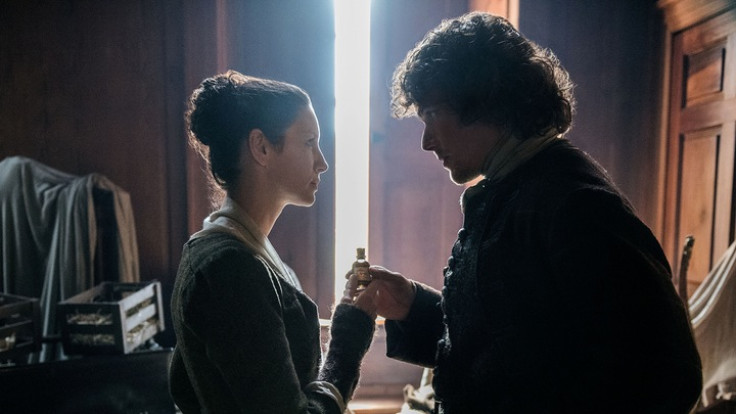 Outlander season 2 finale was an emotional ride, as time skipped back and forth between the 18th century, from Battle of Culloden in the 1940s, to Claire's present in 1968, allowing us to meet Claire and Jamie's daughter, Brianna, and Roger Wakefield.
Claire came clear to her daughter about her time-travelling adventures and that her father was an 18th-century Scottish soldier named James Fraser in the two-hour finale. Back in the past, Jamie and Claire last-ditch attempt to stop Battle of Culloden failed, following which he decided to say goodbye to wife and his unborn child, and sent her through the stones to keep her safe.
In the midst of bleak and emotional hour, there is some hope for Outlander fans, as by the end Claire found out that Jamie Fraser survived the battle. An emotional Claire said, "He survived. If that's true, then I have to go back," and looked at the stones, which seems to be glowing, teasing a Claire and Jamie reunion and lot of more time-travel adventures for season 3.
Executive producer Ron Moore spoke about season 3 plot in an interview with TV Line. "We have not been doing makeup tests yet; we will at some point. Once you get into Season 3, as you know with the third book, there is a whole story before he ages fully to 20 years. It's a more gradual process with his story, so we have time to figure out the makeup and all of that." he said.
Speaking about Jamie's fate, the producer shared, "Jamie's going to be a wandering minstrel. He'll be out on the road, he's got a whole bunch of women with him. [Laughs] We've just decided to go in another direction. You're going to love it! [Laughs]"
In a separate interview with Variety, Sam Heughan, who plays Jamie in the show, promised that what happened to Jamie after Claire said goodbye to him, will be revealed in season 3.
The actor explained, "As Jamie lets Claire go, he knows he's going to die, but at least she is going to be safe, and his unborn child, who will be Bree. We won't actually see what happens to Jamie after she's gone through the Stones until the next season. For me, that's a really big question and something that will be really interesting to look at: who is Jamie without Claire, why is he still surviving or what has he got to live for when he's lost the woman that he loves? She will eventually return, but they're both older, so who is the man he's become age-wise, physically? I think that's the joy of the show, it's never the same thing, it's constantly moving, so next season should be quite an adventure."
© Copyright IBTimes 2023. All rights reserved.