The How To Get Away With Murder season two opener quickly moved to the issue at large and revealed that Bonnie is Rebecca's killer, but not without giving the fans another mystery to solve − who shot Annalise? The upcoming second episode is titled, She's Dying, and sees Annalise and her team running into a little glitch while representing the case of the wealthy siblings.
The official synopsis reads as follows:
Annalise and her team are blindsided when investigators try to pin a new charge on the wealthy siblings she's been hired to represent. Meanwhile, things for Annalise become even more difficult when she's brutally cross-examined on the witness stand during Nate's preliminary hearing, on How To Get Away With Murder.
Click here to watch the episode online and click here to watch the episode via live stream on ABC Go. Episode one ended on a cliffhanger, as it flashed forward to a two-months later scene where we hear a a gun shot at Hapstall mansion. Annalise is shot in the stomach, and Wes is spotted leaving the scene of the crime.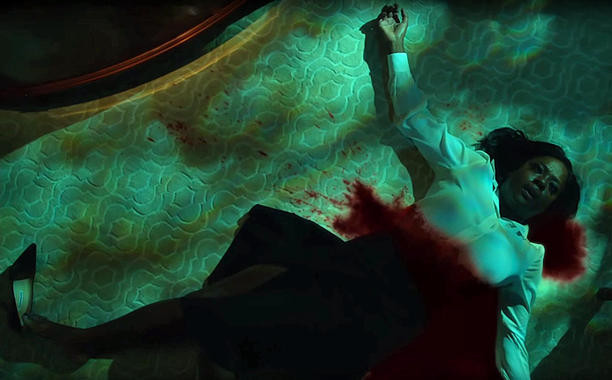 Viola Davis, along with the other cast members, shared their views on who could be Annalise's shooter in an interview with Entertainment Weekly. While Alfred Enoch (Wes) thinks his character could be the killer, Davis said that if it is infact Wes then "It's going to break my heart". Also with Annalise hiding the fact that Rebecca is actually dead, and that Bonnie is the killer, Wes has a motive to kill her. Also this phrase: " Sometimes we hurt the people we love the most," also hints at Wes Gibbins being the prime suspect.
However Karla Souza (Laurel) thinks Connor is capable of doing the deed. "I think it's Connor. The thing is, Wes already killed someone, Bonnie already killed someone. I think it was an accident, some sort of ricochet thing, and I think Connor might have done it by accident."
Matt McGorry who plays Asher Millstone joked, "Maybe it was the flying cheerleader. She always had a weird smirk on her face, then all of a sudden she's gone. Where is she?"
How To Get Away With Murder season 2 episode 2 airs 1 October at 10pm EST on ABC.