How Hillary Clinton lost to Donald Trump
As Florida fell to Trump, Clinton could only watch as other swing states slipped away.
It ended with a phone call. At around 2.30am EST (07.30 GMT), Hillary Rodham Clinton called Donald John Trump to concede the 2016 US presidential election. America would have to wait for its first female president, choosing a controversial billionaire businessman and reality TV star instead.
After early promise for Clinton, with polls suggesting the Democrat may have done enough to secure the White House, it became clearer and clearer as the night went on that Trump had defied his critics, and his outlandish campaign — mired in race, sex, and financial scandals — had paid off for the Republicans.
It was never going to be easy, but it wasn't supposed to end like this. Going into the evening, Clinton should have had the presidency all but wrapped up for the Democrats with victory in Florida, that all-important swing state. And then she lost.
Florida's result took a while to come in, with the portion of votes counted stalling at 99%, testing the nerves of election watchers. But at a little before 11pm EST (4am GMT), the news came through that Trump had triumphed, beating Clinton by 49.2% to 47.7%, and clinching the state's 25 electoral college votes. Worse would come.
Paths to the White House were blocked one by one for Clinton, as she watched key swing states slip from her hands. Ohio was a shock as Trump decisively thrashed her by 53.3% to 42.3%. Clinton also lost Iowa (52.3% to 41.8%) and North Carolina (51.3% to 46%), both marginal states.
Late in the night, at around 2am EST, Pennsylvania fell to Trump (48.9% to 47.6%), and its 20 college votes lifted him to 264, on the cusp of the 270 needed for the presidency. When it became clear she had lost, Clinton made her call to Trump. In a bitter irony, as the final states count up their ballots, Clinton may yet win the popular vote even if the maths of the electoral college system mean she loses the presidency.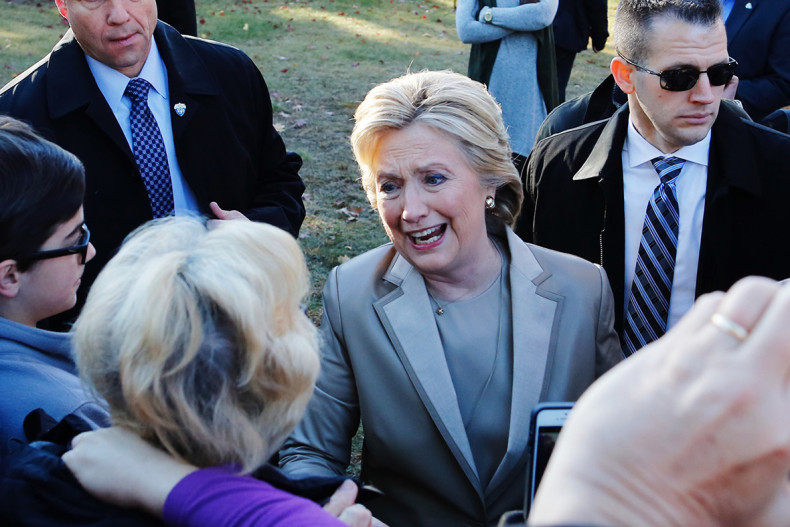 Once the grief is out of the way, the Democratic party strategists can turn their attentions to the autopsy: just why did Clinton lose?
She was deeply unpopular, tarred with allegations of corruption relating to her family foundation. Trump nicknamed her "Crooked Hillary" whipping his rallies into frenzied chants of "lock her up, lock her up". He also fuelled a conspiracy theory that Clinton was seriously ill, and trying to hide it from the voters.
Clinton's experience of high political office would once have been a major advantage. But at a time when trust has collapsed in the old order, establishment and its institutions, she became just another insincere politician, one with mistakes on her ledger – Benghazi most prominent among them.
And then there were "your damn emails" as her rival for the Democratic nomination, Bernie Sanders, dismissively called them. Clinton's clumsy use of private email server for government business, including the handling of state secrets, saw her investigated by the FBI, and then cleared, only to have the investigation reopened by FBI Director James B. Comey days before the election.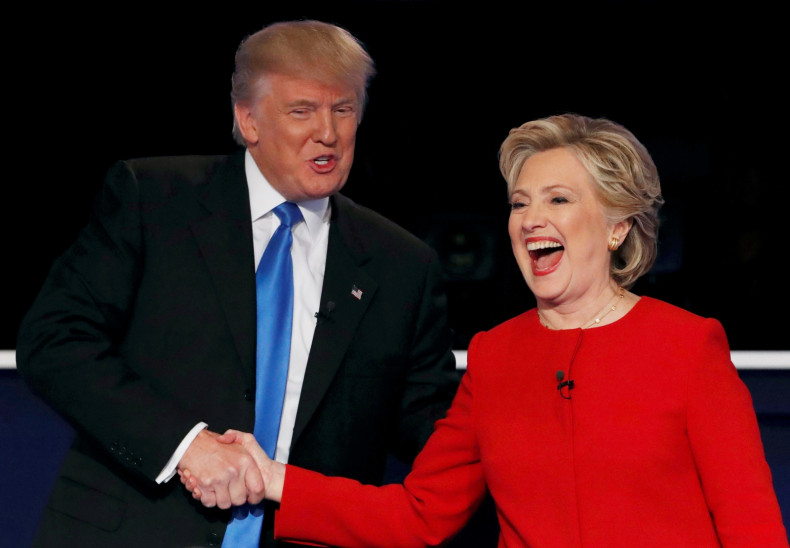 A new tranche of emails surfaced involving her close aide, Huma Abedin, and the disgraced former Congressman Anthony Weiner, which investigators probed. Clinton was swiftly cleared again, but the damage was done, and the chants of "lock her up" only grew louder.
As for the voters, Clinton won big in urban areas, where college-educated liberals are clustered, as well as minority voters fearful of the bigotry a Trump presidency may unleash. But she also lost big in the poorer rural areas of middle America, conservative heartlands where God, guns, and the constitution reign supreme.
Trump tapped into the anger in these places, many in the grip of industrial decline, where jobs are often scarce, and they turned out to vote like never before, as a bloc in a way similar to the pattern of voting by minority groups.
And for many of these voters, Clinton was a symbol of the out-of-touch, nepotistic establishment that had turned its back on them. In voting for Trump, they were turning their backs in response.