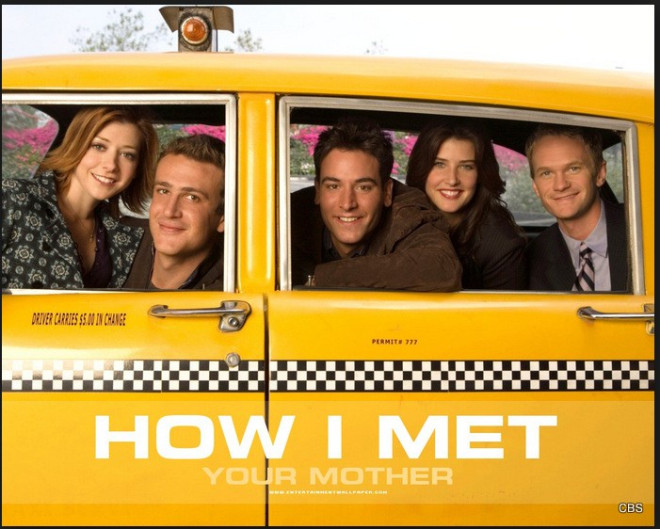 It's clearly the TV wedding of the year as Barney (Neil Patrick Harris) and Robin (Cobie Smulders) finally say "I do" on the March 24 episode of How I Met Your Mother season 9.
Click here to view images of the beloved couple's nuptials, from the upcoming episode.
Apart from Ted finally meeting the Mother, Barney and Robin's wedding has been the other major event the season has been building towards.
According to E! News, the CBS hit sitcom's penultimate episode, The End of the Aisle, will finally show the wedding which, in true HIMYM style, is going to be a wacky, full-of-glitches but sweet ride.
"In the episode, both Robin and Barney will experience major panic attacks in the half-hour leading up their ceremony," states the report.
But eventually they both end up at the altar, ready to commit to a lifetime of 'awesomeness'.
The images also show the wedding being an emotional moment for everyone specially Patrice (Ellen Williams), one of Robin's bridesmaids.
But before that, HIMYM will air episode 21 of season 9 titled Gary Blauman. The synopsis for which reads:
"When Gary Blauman shows up minutes before the wedding is about to begin, it sends the gang into a frenzy as they each recall an encounter with him."
Taran Killam will guest star as Gary Blauman in the episode, while Wayne Brady will return as Barney's brother James, Hollywood Hills reports. It's interesting to note that Taran Killam is also Cobie Smulders' (Robin) real-life husband.
Also, in response to the numerous rumours about the Mother dying, the series director Pam Fryman said in the latest Mega Buzz column at TV Guide that none of the theories about the ending or The Mother's fate have hit the nail on the head.
"People are so sure and they have such an opinion about what they think is going to happen, but nobody is 100 percent right," she says. "I think people will be happy with the way this plays out. It's a great ending."
HIMYM will say farewell after nine seasons on Monday, March 31, with a special hour-long series finale.