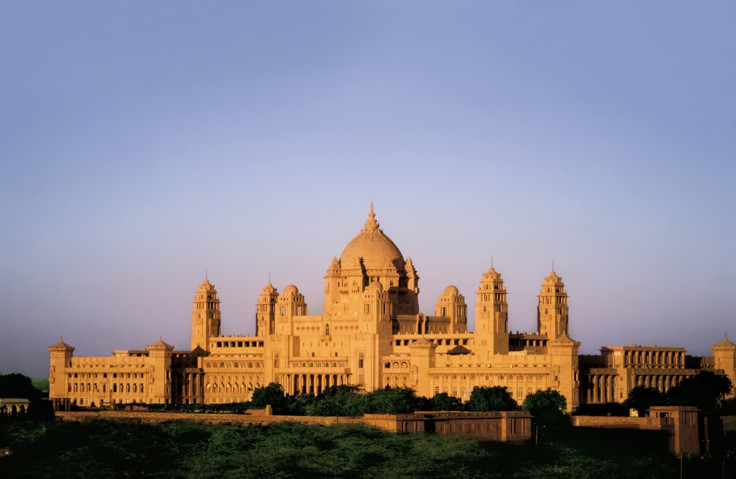 How do you build the best hotel in the world? It helps if you start with a grand palace that took more than a decade to construct among lush gardens in Rajasthan, India. But that doesn't mean it was easy, even if its owner is a king.
Nestled in arid desert of Jodhpur, Rajasthan's "Blue City", Umaid Bhawan Palace belongs to the city's royal family. Maharaja Gajsingh II, fondly known as Bapji by the people of Jodhpur, has been credited with turning his palace into one of the best luxury experiences in the world, confirmed earlier this year when it was named the Best Hotel of 2016 by TripAdvisor.
The gong was part of the 2016 Travellers' Choice Awards, in which Umaid Bhawan's guests described their stay at the hotel as "a living dream" that was "magical" and "spectacular".
IBTimes UK travelled to the Blue City to find out exactly how the Indian king managed to do this.
Where it began: A brief history of Umaid Bhawan
The construction of Umaid Bhawan Palace began in 1929 on the orders of Maharaja Umaid Singh, the grandfather of Gajsingh II. Umaid Singh commissioned the palace to provide employment for the people of the city during one of the most severe droughts and famines to hit the region.
It was one of the last big palaces to be built before independence, with construction taking 15 years, ending in 1943. Set in 26 acres of lush gardens and built with a golden-yellow sandstone, it is one of the largest private residences in the world. Designed by the world renowned Edwardian architect Henry Lanchester, Umaid Bhawan consists of a blend of eastern and western influences.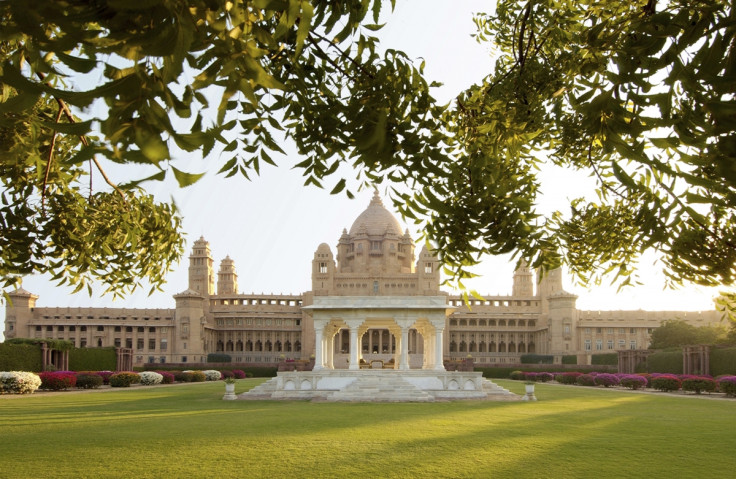 Converting a Royal Residence into a hotel
In 1970 Maharaja Gajsingh returned from his years of education at Eton and the University of Oxford. By then, he said that his grandmother, sisters, and the rest of his extended family had moved out, leaving he and his mother alone in the huge palace.
Then, in 1971, the Indian government stripped the country's maharajas of their special status, effectively ending all their privileges and privy purses that they previously received from the central government. The privy purses were a constitutional assurance to the royal families in 1947 when they signed an agreement to integrate with an independent India and give up their ruling rights. For Bapji, who had just returned to Jodhpur to inherit his status as royalty, this was a massive blow.
"It was very disappointing to come back after education with a lot of ideas and to suddenly get faced with this – it was very demoralising. The press, the politics, and the bureaucracy were against you. It was a tough time but we had to readjust and reorganise things, so that's what we did."
From there, Bapji began to form companies and trusts to help him carry on with what was left of his family's legacy. It was also time to think about what he was going to do with Umaid Bhawan Palace. Other maharajas had already converted their palaces into hotels, leading Bapji to consider the same for his family home.
"Something had to be done. This place was built to be an official residence; it wasn't meant to be a private family residence. It was an official residence, which meant entertainment, hospitality and culture. So it lent itself to a hotel and I thought it was the best thing to do."
What makes Umaid Bhawan the best hotel in the world?
"Today people look for experience," said Bapji. "Umaid Bhawan is a magnificent building, it's got history, it's got character, it's got professional management, and it's also the home of my family."
When asked about the success of the hotel, the maharaja stressed on the "personal attention to detail" that his family have always insisted on. He said that for anyone looking to manage a successful hotel, service and honesty were the most important factors, which his Taj Management company has grasped. He stressed the importance of everything being functional and clean. He also believes that hotels should always be honest about what they can offer.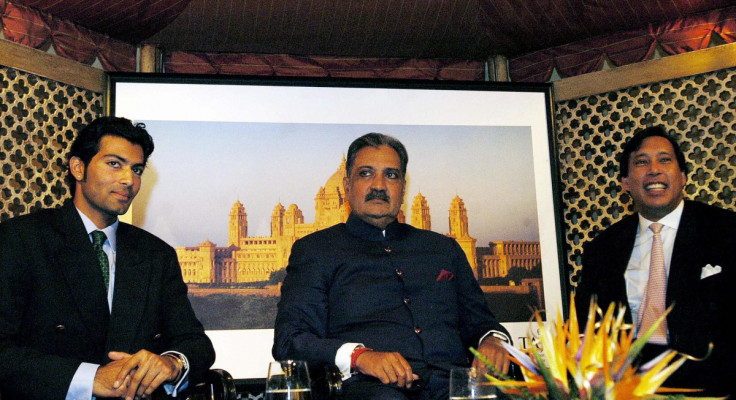 "If you're a small bed and breakfast home, then say you can give home service. Don't pretend to be anything else, don't have a large menu that's exhaustive and then you pretend to make something. Make small menus, make what you can do well. You have to be honest with yourself and the customer, and you have to present it well. People don't like to be ripped off."
While he said that he was a little surprised to hear Umaid Bhawan had been named the best hotel in the world, he said that regular feedback from hotel visitors had made him confident that the hotel truly was giving their guests the kind of service expected from a royal residence.
"I get a lot of unsolicited feedback from guests. They write to me and say: 'What a wonderful stay we had. Thank you for opening your house to us; we were looked after and every aspect was taken care of.' I think it is that combination of things: being a home, being a palace, plus professional management with personal care. And, of course, the magnificent building that my grandfather built. It's all of that coming together."
Royal memories at the palace
When asked about his favourite parts of the palace, Bapji recalls his childhood. "The most spectacular part of the hotel is the dome – whether you're under it, or whether you're on top of it. I've been right to the top when I was a small boy. Of course, now I can't get out of that window."
He explained that the central dome in the lobby of the hotel has an inner dome as well. The space in between the two worked as a whispering gallery. Bapji said he often spent time there as a child, and his children did too. His newest grandchild might soon follow suit in the royal childhood tradition.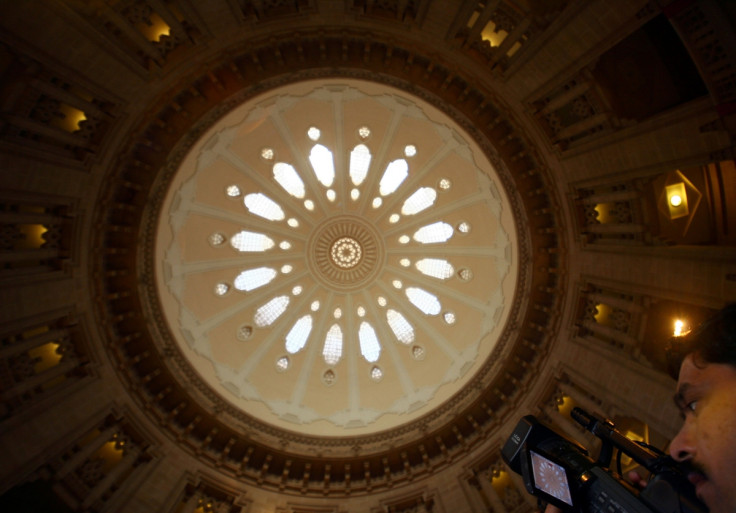 Bapji fondly recalled: "If you stand on one end and somebody goes to the other end and speaks very softly, you'd think they're right round the corner. The sound travels like that."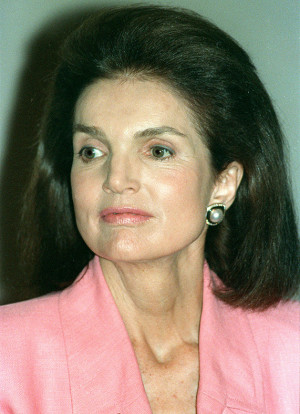 The palace has been a regular place for the maharaja to host various private functions and he said that one of the best things about having the building in all its glory was being able to entertain his guests whenever he wanted. With its prime location in one of Rajasthan's most popular cities, Bapji has also had the honour of coming across a number of fascinating people who stop by to admire the palace.
"Sitting here in Jodhpur you get to meet a lot of interesting people," he said before admitting with a laugh that sometimes he has to entertain "boring people" as well.
"By and large you get to see a whole load of people passing through: film stars, writers, politicians..." However, he said that one of the most fascinating people he had met was Jacqueline Kennedy Onassis, widow of former US president John F Kennedy.
Bapji said that she was in Jodhpur to collect artefacts for the Festival of India that was taking place at the Metropolitan Museum. He recalled her having a notebook that she was always "scribbling away" in.
Challenges and costs of maintaining the magnificent palace
When it comes to maintaining the splendor of the palace, Bapji wants to ensure that it's done to the best of its capacity. Its sheer size alone means that there is often a lot of work that needs to be done.
"It's built of stone so it doesn't have to be painted, thank God," the Maharaja said with a laugh. "But, yes, it's very difficult and because it's done to such perfection, any alternation that has to be done has to be done very carefully."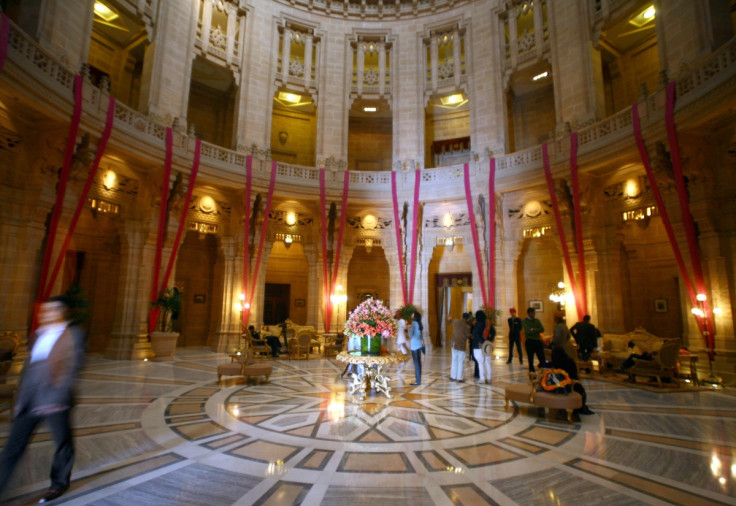 Along with the intricate details of maintaining the property, financial costs also need to be taken into consideration when working on a building of this size and glamour. Bapji admitted that maintenance can often be a costly affair and sometimes a lot of money had to be spent on things like wiring and piping that weren't blatantly apparent, but essential.
He said: "We had to invest a lot and it ultimately paid dividends. Now we're at the top – it's been worth it."
Alongside the financial woes, Bapji spoke about the challenge of having strangers in his home at all times. His bold decision to convert his palace into a hotel had paid off, but he admitted that sometimes it could be frustrating.
"But I look at it the other way round, it's an advantage to have the palace running. If this place was without people, it would be dead. And to have it running, have the lights on, looking sparkling, you need people."